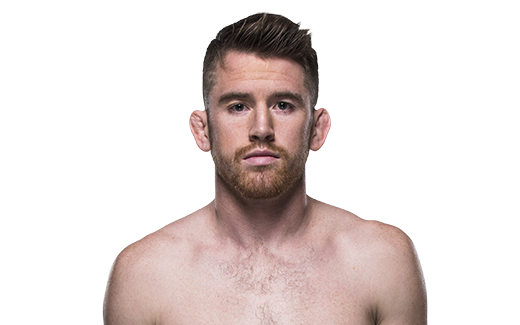 Naam: Cory Sandhagen
Bijnaam: –
Record: 9 – 1 – 0 (UFC 2 – 0 – 0)
Geboortedatum: 20-04-1992
Geboorteplaats: Aurora, Colorado, USA
Nationaliteit: Amerikaans
Lengte: 1.80m (5ft 11in)
Gewicht: 61kg (135lb)
Divisie: Bantamweight
Vecht uit: Aurora, Colorado, USA
Gym: Elevation Fight Team
Actief: 2015 – heden
Twitter: @cors_life

Cory Sandhagen begon zijn Pro-MMA carrière in 2015. Sandhagen die voor Elevation Fight Team uitkomt wordt gezien als een groot talent in Amerikaanse MMA scene. Sandhagen begon zijn carrière met vijf overwinningen waaronder twee daarvan bij het hoog aangeschreven RFA. Nadat de RFA samen ging met Legacy Fighting ontstond in 2017 de gloednieuwe LFA. Sandhagen vocht zijn LFA debuut tegen Jamal Emmers maar verloor via Unanimous Decision. Echter wist Sandhagen in zijn daaropvolgende twee gevechten voor de organisatie zich te revancheren. Zo won hij via TKO in de eerste ronde van Toninho Gavinho, en flikte hij datzelfde kunstje opnieuw tegen Jose Aguayo. Sandhagen werd vervolgens gecontracteerd door de UFC en mocht acht dagen later (Januari 2018) al zijn debuut maken tijdens UFC Charlotte tegen Austin Arnett.
Sandhagen vocht sterk en versloeg Arnett via TKO in de tweede ronde. Sandhagen ging vervolgens een gewichtsklasse omlaag naar de Bantamweight divisie. Tijdens UFC Lincoln in Augustus 2018 trof hij daar de Braziliaan Iuri Alcantara. Alcantara wist Sandhagen vroeg aan te slaan en leek hem via een Armbar Submission te gaan finishen. Echter kwam Sandhagen op miraculeuze wijze los en wist in het vervolg Alcantara compleet te domineren met ground and pound. Uiteindelijk werd het gevecht via TKO in het voordeel van Sandhagen beslist vroeg in de tweede ronde. Beide mannen hielden er de Fight of the Night bonus aan over.
UFC RECORD
Res.
Tegenstander
Methode
Ronde
Evenement
Datum
Notities
NB
Thomas Almeida
NB
– (-:–)
UFC FN 143/UFC on ESPN+ 1: Brooklyn
19 Jan. 2019
Win
Iuri Alcantara
TKO (Punches)
2 (1:01)
UFC FN 135: Lincoln
25 Aug. 2018
UFC Bantamweight Debut
Win
Austin Arnett
TKO (Bodypunch)
2 (3:48)
UFC on FOX 27: Charlotte
27 Jan. 2018
UFC Featherweight Debut