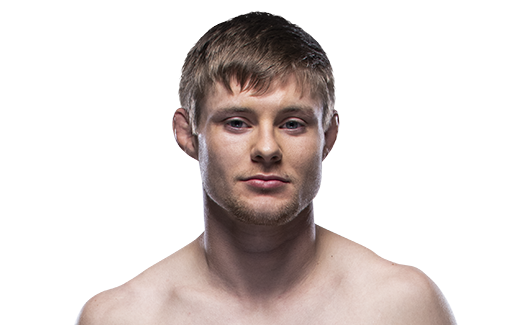 Naam: Bryce Mitchell
Bijnaam: Thug Nasty
Record: 14 – 0 – 0 (UFC 5 – 0 – 0)
Geboortedatum: 04-10-1994
Geboorteplaats: Texarkana, Texas
Nationaliteit: Amerikaans
Lengte: 1.75m (5ft 9in)
Gewicht: 66kg (145lb)
Divisie: Featherweight
Vecht uit: Searcy, Arkansas, USA
Gym: Barata MMA
Actief: 2015 – heden
Twitter: @ThugnastyMMA

Bryce Andrew Mitchell beter bekend onder zijn bijnaam "Thug Nasty" is een MMA vechter uit Arkansas. Mitchell vecht sinds 2015 in het Pro-MMA en heeft voor bekende organisaties gevochten. Zo werd onder meer gevochten in de WSOF en RFA organisaties. In beide organisaties werden overwinningen behaald. Echter is Mitchell het meest bekend van zijn gevechten in de V3 Fights organisatie. Mitchell vocht liefst zesmaal voor deze organisatie. In zijn laatste gevecht in Juni 2017 pakte Mitchell de V3 Fights titel na Jose Mariscal via Unanimous Decision verslagen te hebben. Vervolgens deed Mitchell auditie voor het 27ste seizoen van The Ultimate Fighter. Mitchell werd toegelaten en vocht in de kwartfinale tegen Jay Cucciniello. Mitchell was duidelijk te sterk en won via Unanimous Decision. Echter verloor Mitchell uiteindelijk in de halve finale van Brad Katona via Rear Naked Choke Submission in de derde ronde. Mitchell kreeg vervolgens wel de kans van de UFC zijn officiële debuut te maken tijdens de TUF 27 finale tegen Tyler Diamond.
In een zeer gelijkwaardig gevecht wist Mitchell uiteindelijk via Majority Decision de overwinning te pakken. Mitchell stond vervolgens een aantal maanden aan de kant met een zeer vervelende blessure aan zijn genitaliën. Hierdoor keerde hij pas weer terug tijdens UFC Nashville in Maart 2019 tegen Bobby Moffett. In een zeer leuk gevecht dat door de UFC werd beloond met de Fight of the Night bonus won Mitchell via Unanimous Decision. Vervolgens zou Mitchell in December 2019 in Washington een grootse prestatie neerzetten. In de eerste ronde wist hij Matt Sayles via een Twister Submission te verslaan. De tweede Twister Submission in de geschiedenis van de UFC. Mitchell werd uiteraard beloond met de Performance of the Night bonus. Mitchell zou vervolgens zijn opwachting maken tijdens UFC Oklahoma City in Mei 2020 tegen Charles Rosa. Echter werd het evenement gecanceld in verband met COVID-19. Uiteindelijk vond het gevecht alsnog plaats in Mei 2020. Mitchell domineerde de complete partij met zijn superieure groundgame en won via Unanimous Decision. Vervolgens zou Mitchell in Oktober 2020 ook zijn vijfde overwinning op rij pakken in de UFC. Via Unanimous Decision werd gewonnen van Andre Fili.
UFC RECORD
Res.
Tegenstander
Methode
Ronde
Evenement
Datum
Notities
Win
Andre Fili
Decision (Unanimous)
3 (5:00)
UFC FN 181: Las Vegas
31 Okt. 2020
Win
Charles Rosa
Decision (Unanimous)
3 (5:00)
UFC 249
9 Mei. 2020
Win
Matt Sayles
Submission (Twister)
1 (4:20)
UFC on ESPN 7: Washington
7 Dec. 2019
Catchweight Fight (148.5 lbs)
Win
Bobby Moffett
Decision (Unanimous)
3 (5:00)
UFC FN 148: Nashville
23 Mar. 2019
Win
Tyler Diamond
Decision (Majority)
3 (5:00)
TUF 27 Finale
6 Jul. 2018
UFC Featherweight Debut