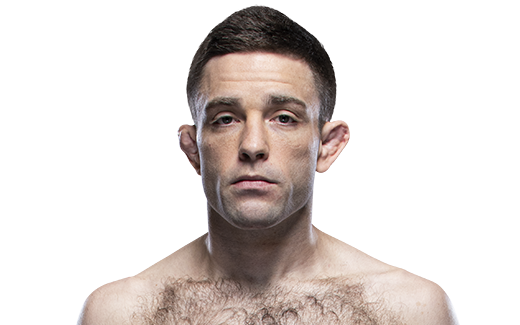 Naam: Ryan Hall
Bijnaam: The Wizard
Record: 8 – 1 – 0 (UFC 4 – 0 – 0)
Geboortedatum: 22-02-1985
Geboorteplaats: Arlington County, Virginia, USA
Nationaliteit: Amerikaans
Lengte: 1.78m (5ft 10in)
Gewicht: 66kg (145lb)
Divisie: Featherweight
Vecht uit: Falls Church, Virginia, USA
Gym: Tristar
Actief: 2006, 2012 – heden
Twitter: @ryanhall5050

Ryan Christopher Hall won TUF 22 maar dit ging niet zonder slag of stoot. Hall verloor namelijk in de kwartfinale van Saul Rogers. Rogers mocht echter de finale niet vechten aangezien hij had gelogen op zijn visumaanvraag. Hierdoor werd Hall opgeroepen als vervanger voor Rogers. Hall nam het op tegen het trainingsmaatje van Conor McGregor, ook bekend onder de naam Artem Lobov. Hall die bekend staat om zijn BJJ skills wist Lobov drie rondes volledig te controleren. Hall won en kroonde zich als TUF 22 winnaar. Hall zou vervolgens in Juli 2016 vechten tegen Alex White, maar een blessure gooide roet in het eten.
Hall keerde vervolgens in December 2016 pas terug in de Octagon tegen voormalig titeluitdager Gray Maynard. In een ongelooflijk vreemde partij wist Hall uiteindelijk een zichtbaar gefrustreerde Maynard via Unanimous Decision te verslaan. Hall maakte vervolgens pas weer in December 2018 zijn opwachting in de Octagon. Tijdens UFC 232 in Las Vegas was MMA legende BJ Penn de tegenstander. Hall versloeg Penn via Heel Hook Submission in de eerste ronde. Hall kreeg hiervoor de Performance of the Night bonus. Hall keerde vervolgens in Juli 2019 terug in de Octagon tegen Darren Elkins. Hall wist Elkins meerdere maken op een knockdown te trakteren. Hall won het gevecht uiteindelijk via Unanimous Decision.
UFC RECORD
Res.
Tegenstander
Methode
Ronde
Evenement
Datum
Notities
Win
Darren Elkins
Decision (Unanimous)
3 (5:00)
UFC FN 155: Sacramento
13 Jul. 2019
Comeback op Featherweight
Win
BJ Penn
Submission (Heel Hook)
1 (2:46)
UFC 232
29 Dec. 2018
UFC Lightweight Debut
Win
Gray Maynard
Decision (Unanimous)
3 (5:00)
TUF 24 Finale
3 Dec. 2016
Win
Artem Lobov
Decision (Unanimous)
3 (5:00)
TUF 22 Finale
11 Dec. 2015
UFC Featherweight Debut/TUF 22 Finale