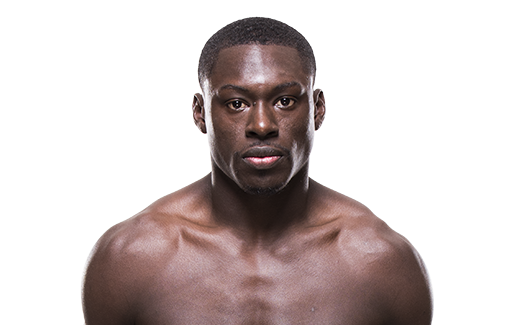 Naam: Curtis Millender
Bijnaam: Curtious
Record: 16 – 3 – 0 (UFC 2 – 0 – 0)
Geboortedatum: 01-12-1987
Geboorteplaats: San Bernardino, Californië, USA
Nationaliteit: Amerikaans
Lengte: 1.91m (6ft 3in)
Gewicht: 77kg (170lb)
Divisie: Welterweight
Vecht uit: Fullerton, Californië, USA
Gym: CSW
Actief: 2013 – heden
Twitter: @CurtiousCurtis

Curtis Millender vecht sinds 2013 in het Pro-MMA circuit. De vechter uit Arlington, Texas wist in de regionale scene zijn eerste gevechten te winnen, en tekende vervolgens met een 7-0 record bij Bellator MMA. Dit was echter geen succes. Na slechts een overwinning in drie gevechten keerde Millender terug naar de regionale scene. Na de titel wederom voor de Fight Club OC te winnen kwam Bellator MMA opnieuw om de hoek kijken. Millender won zijn gevecht tegen Johnny Cisneros via KO in de tweede ronde. Echter sloot hij zich vervolgens in 2017 aan bij de nieuwe en sterke LFA organisatie. Millender kwam driemaal uit voor LFA. Driemaal wist Millender te winnen, waaronder in Januari 2018 via Headkick KO tegen Nick Barnes tijdens het Main Event van LFA 30. Millender kreeg vervolgens gelijk een belletje van de UFC of hij het wilde opnemen tijdens UFC Austin een maand later tegen Thiago Alves. Millender accepteerde het gevecht en maakte in Austin zijn UFC debuut. Een debuut voor Millender om nooit meer te vergeten. Alves werd via KO in de tweede ronde verslagen via een knietechniek. Millender kreeg hiervoor de Performance of the Night bonus. Millender wist zijn goede debuut in Juli 2018 een uitstekend vervolg te geven. Tijdens UFC 226 werd gewonnen via Unanimous Decision van Max Griffin.
UFC RECORD
Res.
Tegenstander
Methode
Ronde
Evenement
Datum
Notities
NB
Siyar Bahadurzada
NB
– (-:–)
UFC 232
29 Dec. 2018
Win
Max Griffin
Decision (Unanimous)
3 (5:00)
UFC 226
7 Jul. 2018
Win
Thiago Alves
KO (Knee)
2 (4:17)
UFC FN 126: Austin
18 Feb. 2018
UFC Welterweight Debut