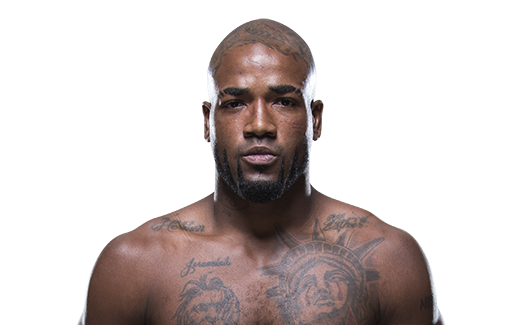 Naam: Bobby Green
Bijnaam: King
Record: 24 – 8 – 1 (UFC 5 – 3 – 1)
Geboortedatum: 09-09-1986
Geboorteplaats: San Bernardino, Californië, USA
Nationaliteit: Amerikaans
Lengte: 1.78m (5ft 10in)
Gewicht: 70kg (155lb)
Divisie: Lightweight
Vecht uit: Fontana, Californië, USA
Gym: Icon MMA
Actief: 2008 – heden
Twitter: @BobbyKGreen

Bobby Ray Green kwam in 2013 via Strikeforce de UFC binnen. "The King" had eerder in zijn carrière al titels gewonnen in de King of the Cage promotie de TFA promotie en de WFC organisatie. Green debuteerde in de UFC tegen Jacob Volkmann. Een succesvol debuut dat in de derde ronde werd beslist via een Rear Naked Choke Submission. Green won hiermee de Submission of the Night bonus. Vervolgens wist Green in 2013 nog tweemaal te winnen tegen respectievelijk James Krause (TKO) en Pat Healy (Unanimous Decision). In 2014 werd Green gekoppeld aan voormalig Strikeforce Lightweight Kampioen Josh Thomson. In een zeer attractief en evenwichtig gevecht was het uiteindelijk Green die er met de Split Decision overwinning vandoor ging.
Eind 2014 vocht Green een Co-Main Event gevecht tegen Edson Barboza. Green die de hele wedstrijd zat te "showboaten" wist Barboza nauwelijks te raken. Barboza deed dit omgekeerd wel en versloeg Green via Unanimous Decision. Vervolgens verdween Green wegens privé problemen en blessures ruim anderhalf jaar van het toneel. Pas in Juni 2016 maakte Green weer zijn rentree in de UFC tegen Dustin Poirier. Poirier overblufte Green vroeg in de eerste ronde van het gevecht, en wist via KO er al snel een einde aan te maken. Green zou vervolgens vechten tegen Josh Burkman, maar trekte zich terug wegens privé problemen. Green mocht het vervolgens in April 2017 opnemen tegen de sterke Rashid Magomedov.
In een gevecht waar beide partijen aan elkaar gewaagd waren kwam Green uiteindelijk te kort via Split Decision. Vervolgens stapte Green op short notice in tegen Lando Vannata in Oktober 2017. Na een zeer sterk gevecht dat werd beloond met de Fight of the Night bonus moesten beide mannen genoegen nemen met een draw. Green keerde vervolgens terug tijdens UFC Charlotte in Januari 2018 tegen Erik Koch. Na een matige eerste ronde wist Green de tweede en derde ronde te winnen en zo de Unanimous Decision overwinning binnen te slepen.
Green zou vervolgens terugkeren tijdens UFC 222 in Maart 2018 tegen Beneil Dariush. Echter raakte Green geblesseerd waardoor hij niet zou kunnen vechten. Vervolgens zou hij vechten tegen Clay Guida tijdens UFC 225 in Chicago. Echter raakte Green wederom geblesseerd.
UFC RECORD
Res.
Tegenstander
Methode
Ronde
Evenement
Datum
Notities
NB
Drakkar Klose
NB
– (-:–)
UFC on FOX 31: Milwaukee
15 Dec. 2018
Win
Erik Koch
Decision (Unanimous)
3 (5:00)
UFC on FOX 27: Charlotte
27 Jan. 2018
Draw
Lando Vannata
Draw (Split)
3 (5:00)
UFC 216
7 Okt. 2017
Loss
Rashid Magomedov
Decision (Split)
3 (5:00)
UFC on FOX 24: Kansas City
15 Apr. 2017
Loss
Dustin Poirier
KO (Punches)
1 (2:53)
UFC 199
4 Jun. 2016
Loss
Edson Barboza
Decision (Unanimous)
3 (5:00)
UFC FN 57: Austin
22 Nov. 2014
Win
Josh Thomson
Decision (Split)
3 (5:00)
UFC on FOX 12: San Jose
26 Jul. 2014
Win
Pat Healy
Decision (Unanimous)
3 (5:00)
UFC on FOX 9: Sacramento
14 Dec. 2013
Win
James Krause
TKO (Body Kick)
1 (3:50)
UFC FN 31: Fort Campbell
6 Nov. 2013
Win
Jacob Volkmann
Submission (RNC)
3 (4:25)
UFC 156
2 Feb. 2013
UFC Lightweight Debut