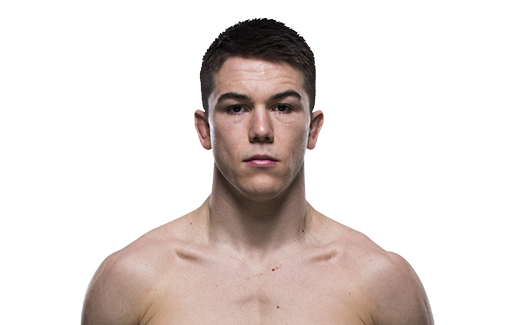 Naam: Alexander Hernandez
Bijnaam: The Great
Record: 10 – 1 – 0 (UFC 2 – 0 – 0)
Geboortedatum: 01-10-1992
Geboorteplaats: St. Louis, Missouri, USA
Nationaliteit: Amerikaans
Lengte: 1.75m (5ft 9in)
Gewicht: 70kg (155lb)
Divisie: Lightweight
Vecht uit: San Antonio, Texas, USA
Gym: Ohana Jiu Jitsu
Actief: 2012 – heden
Twitter: @TheGreat155

Alexander Hernandez startte zijn Pro-MMA carrière in 2012. In zijn eerste drie jaar als professional wist Hernandez een respectabel record neer te zetten van zes overwinningen en slechts een verliespartij. Hierdoor trok hij de aandacht van de RFA organisatie. Hernandez debuteerde voor de RFA tegen Chris Pecero. Via Rear Naked Choke Submission vroeg in de eerste ronde won Hernandez zijn promotioneel debuut. De RFA fuseerde vervolgens met de Legacy Fights promotie in de gloednieuwe LFA organisatie. Hernandez kwam eenmaal voor LFA uit.
In November 2017 versloeg hij Derrick Adkins via TKO in de derde ronde. Hernandez zou voor Fury FC een titelgevecht hebben, maar pakte zijn kans op short notice in de UFC. Tijdens UFC 222 in Maart 2018 debuteerde Hernandez tegen Beneil Dariush. Hernandez verbaasde vriend en vijand door Dariush via KO na iets meer dan een halve minuut te finishen. Een zeer sterk debuut met ook nog eens de Performance of the Night bonus tot gevolg. De godde lijn van het debuut werd ook in Juli 2018 in Calgary voortgezet. Via Unanimous Decision werd gewonnen van Olivier Aubin-Mercier.
Hernandez zou het vervolgens op short notice opnemen tegen Francisco Trinaldo tijdens UFC 233 in Anaheim. Echter werd hij ten faveure van een gevecht met Donald Cerrone overgeplaatst naar UFC Brooklyn een week eerder.
UFC RECORD
Res.
Tegenstander
Methode
Ronde
Evenement
Datum
Notities
NB
Donald Cerrone
NB
– (-:–)
UFC FN 143/UFC on ESPN+ 1: Brooklyn
19 Jan. 2019
Win
Olivier Aubin-Mercier
Decision (Unanimous)
3 (5:00)
UFC on FOX 30: Calgary
28 Jul. 2018
Win
Beneil Dariush
KO (Punch)
1 (0:42)
UFC 222
3 Mar. 2018