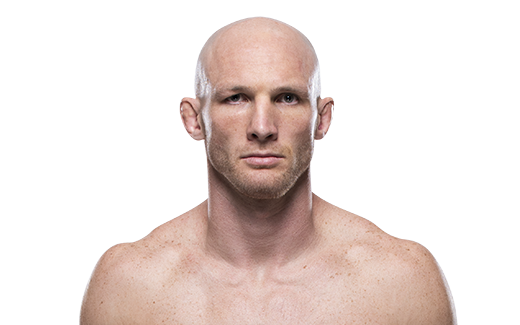 Naam: Ryan LaFlare
Bijnaam: The Decisionator
Record: 14 – 3 – 0 (UFC 7 – 3 – 0)
Geboortedatum: 01-10-1983
Geboorteplaats: Lindenhurst, New York, USA
Nationaliteit: Amerikaans
Lengte: 1.85m (6ft 1in)
Gewicht: 77kg (170lb)
Divisie: Welterweight
Vecht uit: Farmingdale, New York, USA
Gym: Long Island MMA & Bellmore Kickboxing Academy
Actief: 2008 – 2018
Twitter: @RLaFlare

Ryan LaFlare is zo'n typische vechter die vaak wordt vergeten, maar die meer dan goede resultaten in de UFC wist te behalen. LaFlare kwam in 2013 als ongeslagen Ring of Combat Kampioen de UFC binnen. LaFlare, een zeer sterke worstelaar won zijn debuut via Unanimous Decision tegen Benny Alloway. Hierna volgden nog drie overwinningen tegen Santiago Ponzinibbio, Court McGee en John Howard. Allen via Unanimous Decision. Vervolgens vroeg LaFlare om een gevecht met Demian Maia. LaFlare en Maia verzorgden het Main Event voor UFC Fight Night 62 in Rio de Janeiro, Brazilië. Maia domineerde de eerste vier rondes van het gevecht, en wist uiteindelijk vrij eenvoudig te winnen via Unanimous Decision. Het betekende het eerste verlies in de Pro-MMA carrière van LaFlare.
In December 2015 vocht LaFlare tegen Mike Pierce. Opnieuw werd er gewonnen via Unanimous Decision. LaFlare vocht in verband met blessureleed niet in 2016, en maakte zijn comeback in zijn eigen staat New York in Februari 2017 tegen Roan Carneiro. LaFlare domineerde het complete gevecht op de grond en won via Unanimous Decision. LaFlare werd vervolgens in Juli 2017 gematcht tegen Alex Oliveira tijdens UFC Long Island. LaFlare domineerde de eerste ronde, maar werd in de tweede ronde zwaar KO geslagen. Dit betekende voor LaFlare het tweede verlies in de Octagon en de eerste keer dat hij werd gefinisht in zijn Pro-MMA carrière.
LaFlare keerde vervolgens terug in de Octagon tijdens UFC Atlantic City in April 2018 tegen de Dominicaan Alex Garcia. LaFlare revancheerde zich voor zijn verlies in Long Island via Unanimous Decision. Helaas voor de New Yorker ging het in Oktober 2018 mis. Tijdens UFC 229 in Las Vegas werd verloren via TKO in de derde ronde van Anthony Rocco Martin. LaFlare besloot enkele dagen later zijn carrière te beëindigen.
UFC RECORD
Res.
Tegenstander
Methode
Ronde
Evenement
Datum
Notities
Loss
Anthony Rocco Martin
TKO (Headkick & Punches)
3 (1:00)
UFC 229
6 Okt. 2018
Win
Alex Garcia
Decision (Unanimous)
3 (5:00)
UFC FN 128: Atlantic City
21 Apr. 2018
Loss
Alex Oliveira
KO (Punch)
2 (1:50)
UFC on FOX 25: Long Island
22 Jul. 2017
Win
Roan Carneiro
Decision (Unanimous)
3 (5:00)
UFC 208
11 Feb. 2017
Win
Mike Pierce
Decision (Unanimous)
3 (5:00)
TUF 22 Finale
11 Dec. 2015
Loss
Demian Maia
Decision (Unanimous)
5 (5:00)
UFC FN 62: Rio de Janeiro
21 Mar. 2015
Win
John Howard
Decision (Unanimous)
3 (5:00)
UFC FN 39: Abu Dhabi
11 Apr. 2014
Win
Court McGee
Decision (Unanimous)
3 (5:00)
UFC on FOX 9: Sacramento
14 Dec. 2013
Win
Santiago Ponzinibbio
Decision (Unanimous)
3 (5:00)
UFC FN 32: Goiânia
9 Nov. 2013
Win
Ben Alloway
Decision (Unanimous)
3 (5:00)
UFC on Fuel TV 2: Stockholm
6 Apr. 2013
UFC Welterweight Debut