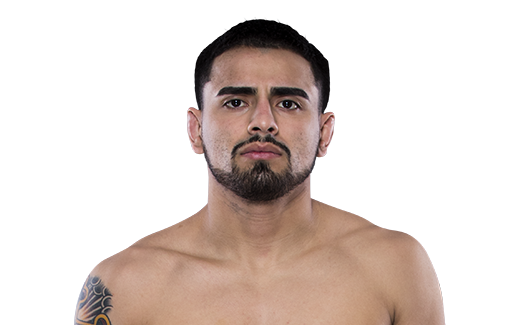 Naam: Joseph Morales
Bijnaam: Bopo
Record: 9 – 2 – 0 (UFC 1 – 2 – 0)
Geboortedatum: 22-08-1994
Geboorteplaats: Fresno, Californië, USA
Nationaliteit: Amerikaans
Lengte: 1.68m (5ft 6in)
Gewicht: 57kg (125lb)
Divisie: Flyweight
Vecht uit: Sacramento, Californië, USA
Gym: Team Alpha Male
Actief: 2012 – heden
Twitter: @BopoJoseph

Joseph Morales is een vechter uit de stal van Urijah Faber's Team Alpha Male. Morales maakte zijn Pro-MMA debuut in 2014 tijdens een WSOF evenement tegen Christian Espinosa. Morales won dit gevecht via Unanimous Decision. Vervolgens wist Morales de zes gevechten erna ook winnen af te sluiten, met al hoogtepunt de Global Knockout titel in 2016. Zijn teamgenote Cynthia Calvillo die inmiddels in de UFC furore maakte liet in een post-fight interview weten dat Morales een kans verdiende in de UFC. Dana White nam die shoutout serieus en ging voor het programma "Dana White : Lookin' for a Fight" naar Atlantic City, New Jersey waar Morales in het Co-Main Event vocht tegen de MMA veteraan Sean Santella.
Santella die met de Miller broers traint was in de eerste ronde veel sterker, echter gaf Morales nooit op en overleefde die eerste ronde. Morales nam het vervolgens in de tweede ronde geheel over en finishte Santella via TKO. Dana White was onder de indruk en bood de jonge Morales een UFC contract aan. Morales debuteerde vervolgens in Augustus 2017 tijdens UFC Mexico City tegen de eveneens ongeslagen Roberto Sanchez. Na een afwachtend begin wist Morales zijn tegenstander hard te raken en vervolgens via Rear Naked Choke Submission in de eerste ronde te finishen. Een uitstekend debuut dat werd beloond met de Performance of the Night bonus. Dat sterk debuut kon Morales geen vervolg geven. Tijdens UFC Belem in Februari 2018 verloor Morales voor het eerst in zijn Pro-MMA carrière tegen de Braziliaan Deiveson Alcantara Figueiredo. Morales verloor via TKO laat in de tweede ronde.
Morales kon in zijn daarop volgende wedstrijd niet het tij keren. Via Split Decision werd in November 2018 verloren van Eric Shelton.
UFC RECORD
Res.
Tegenstander
Methode
Ronde
Evenement
Datum
Notities
Loss
Eric Shelton
Decision (Split)
3 (5:00)
UFC FN 139: Denver
10 Nov. 2018
Loss
Deiveson Alcantara Figueiredo
TKO (Punches)
2 (4:34)
UFC FN 125: Belem
3 Feb. 2018
Win
Roberto Sanchez
Submission (RNC)
1 (3:56)
UFC FN 114: Mexico City
5 Aug. 2017
UFC Flyweight Debut