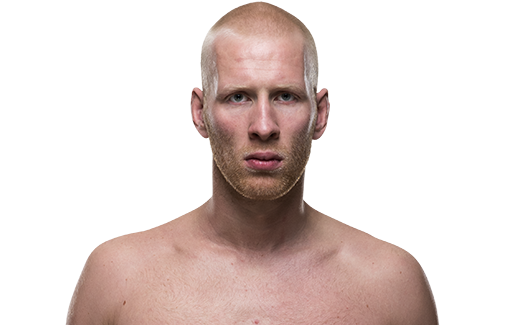 Naam: Adam Wieczorek
Bijnaam: Siwy
Record: 10 – 2 – 0 (UFC 2 – 1 – 0)
Geboortedatum: 05-02-1992
Geboorteplaats: Chorzów, Polen
Nationaliteit: Pools
Lengte: 1.95m (6ft 5in)
Gewicht: 120kg (265lb)
Divisie: Heavyweight
Vecht uit: Chorzów, Polen
Gym: AKS Chorzów
Actief: 2011 – heden
Twitter: –

Adam Wieczorek is een Poolse vechter die in 2011 zijn MMA debuut maakte. Wieczorek wist voordat hij de UFC binnenkwam al zijn overwinningen te finishen via (T)KO of Submission en bezat dus over een 100% finishratio. Wieczorek verloor slechts eenmaal in zijn MMA carrière. Dit was in zijn tweede Pro-MMA gevecht tegen de inmiddels in de UFC gerankte Pool Marcin Tybura. Tybura versloeg Wieczorek via Unanimous Decision. Wieczorek zou tijdens UFC Gdansk in Oktober 2017 zijn UFC debuut maken. Echter werd Wieczorek omwille van veiligheidsredenen van de card gehaald.
Hierdoor werd zijn gevecht tegen Anthony Hamilton verplaatst naar de UFC Sydney card in November 2017. Wieczorek won dit gevecht via Unanimous Decision. De Pool keerde in April 2018 terug in de Octagon tijdens UFC Glendale tegen de Canadees Arjan Singh Bhullar. Na een matige eerste ronde wist Wieczorek in de tweede ronde Bhullar via een Omoplata Submission te finishen. De tweede Omoplata Submission in de historie van de organisatie. Wieczorek kreeg voor zijn prestatie de Performance of the Night bonus. Vervolgens pakte de Pool een week voor het evenement in New York een partij aan tegen Marcos Rogerio de Lima. Wieczorek wist niet in zijn spel te komen en verloor via een duidelijke Unimous Decision.
UFC RECORD
Res.
Tegenstander
Methode
Ronde
Evenement
Datum
Notities
Loss
Marcos Rogerio de Lima
Decision (Unanimous)
3 (5:00)
UFC 230
3 Nov. 2018
Win
Arjan Singh Bhullar
Submission (Omoplata)
2 (1:59)
UFC on FOX 29: Glendale
14 Apr. 2018
Win
Anthony Hamilton
Decision (Unanimous)
3 (5:00)
UFC FN 121: Sydney
18 Nov. 2017
UFC Heavyweight Debut