Eerder deze week werd bekend dat de Engelsman Chris Fishgold geblesseerd was geraakt en hierdoor niet zou kunnen uitkomen op 7 december aanstaande tegen Billy Quarantillo in de Featherweight divisie. De UFC heeft echt een vervanger weten te vinden. Jacob Kilburn pakt het short notice gevecht aan en zal in Washington DC zijn UFC debuut gaan maken. De partij zal plaatsvinden in de Capital One Arena. MMA journalist Nolan King wist als eerste melding te maken van het gevecht.
Billy Quarantillo (MMA 12-2/UFC 0-0) is een Amerikaanse MMA vechter die zijn Pro-MMA carrière in 2013 begon. Na in het regionale circuit zes van in totaal zeven partijen gewonnen te hebben deed Quarantillo mee aan het 22ste seizoen van The Ultimate Fighter. Quarantillo won zijn eliminatiegevecht, maar verloor vervolgens van de sterke Engelsman Saul Rogers. Quarantillo kreeg ook geen kans van de UFC tijdens een van de Prelims van de TUF Finale waardoor hij wederom terugkeerde het regionale circuit in. In drie jaar tijd wist Quarantillo vijf van in totaal zes partijen te winnen waaronder de King of the Cage titel. Hierdoor werd hij door de UFC uitgenodigd om deel te nemen aan het derde seizoen van de Dana White's Contender Series. Quarantillo had het moeilijk in de eerste ronde, maar nam het gevecht vervolgens compleet over. Uiteindelijk finishte Quarantillo zijn tegenstander Kamuela Kirk vroeg in de derde ronde en kreeg hij zijn fel begeerde UFC contract. Quarantillo zou vervolgens tijdens UFC Washington in December 2019 zijn promotionele debuut maken tegen Chris Fishgold. Echter raakte Fishgold geblesseerd waarna Jacob Kilburn de tegenstander werd.
Jacob Kilburn (MMA 8-2/UFC 0-0) is een Amerikaanse MMA vechter die na een amateur carrière van ruim drie jaar in 2016 de overstap maakte naar de professionals. Tijdens zijn eerste anderhalf jaar als professional vocht Kilburn vooral in het regionale circuit van Tennessee. Daar wist hij een record bij elkaar te vechten van vijf overwinningen en een verliespartij. Onder meer Edward Massey en Elvin Leon Brito werden verslagen. Kilburn tekende vervolgens bij de Island Fights organisatie. Tijdens zijn debuut vocht hij een rematch tegen Elvin Leon Brito. Eerder won Kilburn via Split Decision, ditmaal werd via Unanimous Decision gewonnen. Kilburn maakte indruk in die partij en trok de aandacht van de UFC. Hierdoor mocht hij tijdens het tweede seizoen van de Dana White's Contender Series het gaan opnemen tegen Bobby Moffett. Moffett was via D'Arce Choke Submission in de tweede ronde te sterk. Kilburn keerde terug bij de Island Fights organisatie in 2019. Daar wist hij zijn beide partijen vroeg in de eerste ronde via KO te beslissen. Kilburn heeft daarmee alsnog een UFC contract afgedwongen.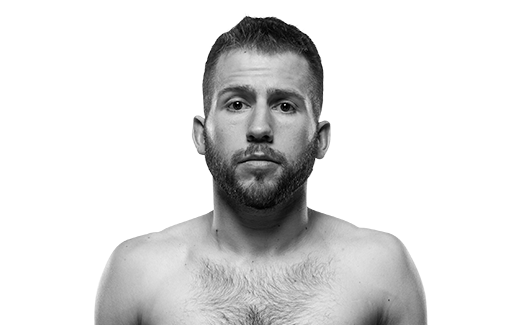 Blijf MMA DNA in de gaten houden voor het laatste MMA nieuws uit binnen-en buitenland.