American Kickboxing Academy vechter Dwight Grant maakt na ruim een jaar weer eens zijn opwachting in de Octagon. Grant gaat het opnemen tegen nieuwkomer Jared Gooden in de Welterweight divisie. Beide vechters treffen elkaar in de Octagon van het UFC APEX te Las Vegas, Nevada. Line Movement wist de partij te melden.
Dwight Grant (MMA 10-2/UFC 2-1) is een MMA vechter die uitkomt voor American Kickboxing Academy. Grant maakte in 2011 zijn Pro-MMA debuut bij de Reality Fighting organisatie. Van zijn eerste vier partijen wist hij er drie winnend af te sluiten. Vervolgens vocht hij 2.5 jaar niet, in dat tijdsbestek werden zes gevechten gecanceld. Echter kwam Grant sterker terug dan ooit. Na drie overwinningen tekende Grant een contract bij Bellator MMA. Grant won zijn debuut via Unanimous Decision tegen de ongeslagen Don Mohammed. Vervolgens deed Grant mee aan het tweede seizoen van de Dana White's Contender Series. Grant versloeg Tyler Hill via KO in de tweede ronde. Dana White liet weten onder de indruk te zijn en gaf Grant een contract. Grant zou vervolgens in December 2018 debuteren voor de UFC tegen Erik Koch. Echter raakte Koch geblesseerd en werd Zak Ottow de nieuwe opponent. Grant verloor via een zeer controversiële Split Decision van Zak Ottow. Vervolgens zou Grant op short notice terugkeren in de Octagon tijdens UFC Brooklyn in Januari 2019 tegen Chance Rencountre. Echter kreeg hij in verband met oogproblemen geen goedkeuring van de NYSAC. Grant keerde hierdoor terug in Februari 2019 tijdens UFC Praag tegen Carlo Pedersoli Jr. Grant wist via een spectaculaire KO in de eerste ronde de Italiaan te finishen en ook de Performance of the Night bonus te winnen. Grant wist die overwinning in April 2019 een goed vervolg te geven. Tijdens UFC 236 werd in Atlanta gewonnen via Split Decision van Alan Jouban.
Jared Gooden (MMA 17-4/UFC 0-0) is een Amerikaanse MMA vechter die na een amateur carrière van drie jaar in 2015 de overstap maakte naar de professionals. Gooden vocht de eerste drie jaar van zijn carrière voor de NFC organisatie. Hier wist hij een record van 12-2 neer te zetten en onder meer te winnen van Tanner Saraceno en Micah Miller. Eveneens won en verdedigde hij de titel eenmaal. Gooden vocht vervolgens een aantal losse partijen en na overwinningen bij onder meer de LFA organisatie kreeg Gooden de kans om voor de Interim Welterweight titel bij Titan FC te vechten tegen Michael Graves. Die partij ging via Unanimous Decision verloren. Gooden zou vervolgens vier van in totaal vijf gevechten winnen waaronder het Main Event van Titan FC 62 in Juli 2020 tegen Trent McCown. Gooden tekende vervolgens in Augustus 2020 zijn UFC contract.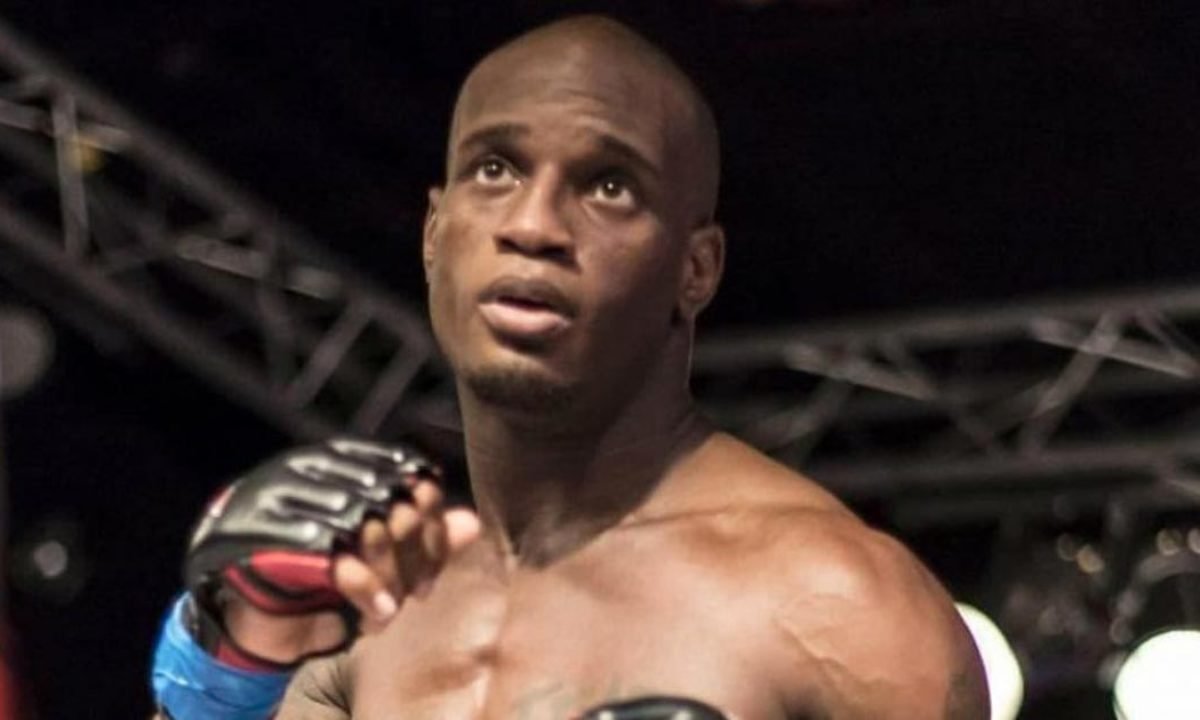 Blijf MMA DNA in de gaten houden voor het laatste MMA nieuws uit binnen-en buitenland.