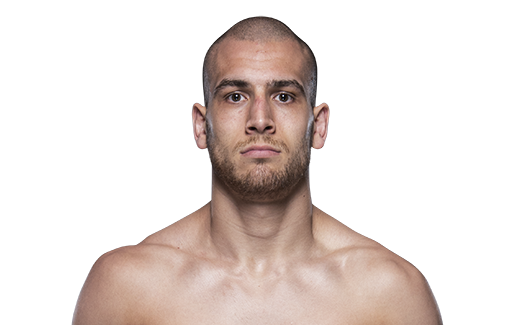 Naam: Tom Breese
Bijnaam: The Octopus
Record: 11 – 1 – 0 (UFC 4 – 1 – 0)
Geboortedatum: 26-09-1991
Geboorteplaats: Birmingham, Engeland, UK
Nationaliteit: Engels
Lengte: 1.91m (6ft 3in)
Gewicht: 84kg (185lb)
Divisie: Middleweight
Vecht uit: Birmingham, Engeland, UK
Gym: Tristar Gym
Actief: 2010 – heden
Twitter: –

Tom Breese kwam als ongeslagen vechter en Lonsdale BAMMA Welterweight Kampioen in 2015 de UFC binnen. De Engelsman had een finishratio van 100%. Hij debuteerde in Brazilië tegen Luiz Dutra. Voor vijandig publiek wist hij Dutra vlak voor het einde van de eerste ronde via TKO te finishen. Breese werd vervolgens gekoppeld aan de Ier Cathal Pendred. Opnieuw voor vijandig publiek slaagde Breese erin zijn tegenstander in de eerste ronde via TKO te stoppen. Dit leverde hem ook nog een de Performance of the Night bonus op. Begin 2016 vocht Breese in Engeland tegen de Japanse veteraan Keita Nakamura.
In een zeer gelijkwaardig gevecht was Breese op de scorecards via Unanimous Decision uiteindelijk de sterkere. In Juni 2016 vocht Breese tegen Sean Strickland. In een zeer matig tot slecht gevecht wist Strickland uiteindelijk het gevecht te winnen via Split Decision, en zodoende Breese zijn eerste nederlaag in zijn Pro-MMA carrière toe te brengen. Breese werd vervolgens in 2017 gekoppeld aan Oluwale Bamgbose tijdens UFC Londen. Echter werd Breese vanwege ziekte van het gevecht gehaald vlak voor aanvang van het evenement. Breese keerde pas terug in Mei 2018 tijdens UFC Liverpool tegen de Australiër Daniel Kelly. Breese won via TKO in de eerste ronde.
Breese zou vervolgens in November 2018 zijn opwachting maken tijdens UFC Buenos Aires tegen Cezar Ferreira. Echter moest hij in verband met een blessure verstek laten gaan. Breese traint inmiddels al jaren bij de Tristar Gym van Firas Zahabi in Montreal, Québec, Canada.
UFC RECORD
Res.
Tegenstander
Methode
Ronde
Evenement
Datum
Notities
Win
Dan Kelly
TKO (Punches)
1 (3:33)
UFC FN 130: Liverpool
29 Mei. 2018
UFC Middleweight Debuut
Loss
Sean Strickland
Decision (Split)
3 (5:00)
UFC 199
4 Jun. 2016
Win
Keita Nakamura
Decision (Unanimous)
3 (5:00)
UFC FN 84: Londen
27 Feb. 2016
Win
Cathal Pendred
TKO (Punches)
1 (4:37)
UFC FN 76: Dublin
24 Okt. 2015
Win
Luiz Dutra Jr.
TKO (Punches)
1 (4:58)
UFC FN 67: Goiânia
30 Mei 2015
UFC Welterweight Debut