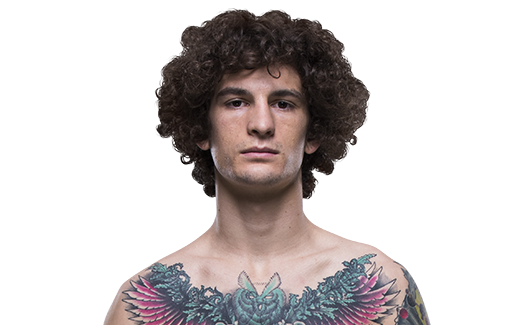 Naam: Sean O'Malley
Bijnaam: Sugar
Record: 10 – 0 – 0 (UFC 2 – 0 – 0)
Geboortedatum: 24-10-1994
Geboorteplaats: Helena, Montana, USA
Nationaliteit: Amerikaans
Lengte: 1.80m (5ft 11in)
Gewicht: 61kg (135lb)
Divisie: Bantamweight
Vecht uit: Glendale, Arizona, USA
Gym: The MMA LAB
Actief: 2015 – heden
Twitter: @SugaSeanMMA

Sean O'Malley is tot zover een van de meest opvallende nieuwkomers binnen de UFC. The MMA Lab vechter is ongeslagen in tien partijen tot dusver. O'Malley kwam met een spectaculaire KO winstreak van drie partijen in Juli 2017 de UFC binnen. Het talent deed mee aan Week 2 van het eerste seizoen van de Dana White's Tuesday Night Contender Series, en zeker niet onverdienstelijk. O'Malley vernietigde zijn tegenstander Alfred Khashakyan via een keiharde KO stoot in de eerste ronde. Daarvoor had O'Malley de gehele partij al gedomineerd.
Er was voor UFC president Dana White dan ook geen twijfel mogelijk, deze man kreeg een UFC contract. O'Malley werd gematcht tijdens de TUF 26 Finale tegen Terrion Ware. In een zeer gelijkwaardig gevecht was het uiteindelijk O'Malley die won via Unanimous Decision. O'Malley keerde vervolgens terug in Maart 2018 tegen Andre Soukhamthath. O'Malley domineerde de eerste twee rondes, maar brak vervolgens in de derde ronde zijn voet op een blok van Soukhamthath. Echter had Soukhamthath dit niet in de gaten en haalde hij O'Malley naar de grond. Hierdoor kon O'Malley het volhouden tot het einde van de derde ronde en het gevecht winnen via Unanimous Decision.
O'Malley zou na zijn herstel terugkeren tijdens UFC 229 in Oktober 2018 tegen Jose Quinonez. Echter werd O'Malley in verband met een potentiële USADA overtreding van het gevecht gehaald.
UFC RECORD
Res.
Tegenstander
Methode
Ronde
Evenement
Datum
Notities
Win
Andre Soukhamthath
Decision (Unanimous)
3 (5:00)
UFC 222
3 Mar. 2018
Win
Terrion Ware
Decision (Unanimous)
3 (5:00)
TUF 26 Finale
1 Dec. 2017
UFC Bantamweight Debut
Win
Alfred Khashakyan
KO (Punch)
1 (4:14)
DWTNCS S1. Week 2
18 Jul. 2017
Gevecht telt niet als "UFC" gevecht maar vond wel plaats onder de UFC organisatie