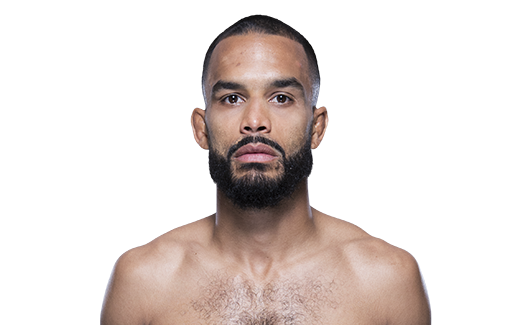 Naam: Rob Font
Bijnaam: –
Record: 15 – 4 – 0 (UFC 5 – 3 – 0)
Geboortedatum: 25-06-1987
Geboorteplaats: Leonminster, Massachusetts, USA
Nationaliteit: Amerikaans
Lengte: 1.73m (5ft 8in)
Gewicht: 61kg (135lb)
Divisie: Bantamweight
Vecht uit: North Reading, Massachusetts, USA
Gym: Team Sityodtong
Actief: 2011 – heden
Twitter: @RobSFont

Rob Font maakte in de zomer van 2014 zijn debuut in de UFC. Font zou het in eerste instantie opnemen tegen Douglas Silva de Andrade, maar door een blessure werd de Braziliaan vervangen door George Roop. Font wist veteraan George Roop al in de eerste ronde te stoppen via een KO. Door blessures duurde het vervolgens anderhalf jaar voordat we Font terug zagen. In Boston werd debutant Joey Gomez in de tweede ronde verslagen via (T)KO. In zijn voorlaatste gevecht in de UFC verloor Font door middel van een Unanimous Decision tegen John Lineker (op dat moment een van de topcontenders in de Bantamweight divisie). Font zou op 8 Oktober 2016 vechten in Manchester tegen Ian Entwistle. Entwistle raakte echter door weightcutting ziek, en het gevecht werd één dag van tevoren afgelast. Vervolgens werd Font ingepland in December 2016 tegen de Mexicaan Alejandro Perez. Helaas raakte Perez geblesseerd en moest verstek laten gaan.
De UFC gaf Matt Schnell een week voor het gevecht de kans om het op short notice op te nemen tegen Font. Font zou weinig moeite hebben met Schnell en de American Top Team vechter finishen via TKO in de eerste ronde. Font wist deze overwinning een uitstekend vervolg te geven. Tijdens International Fight Week 2017 nam Font het op tegen de Braziliaan Douglas Silva de Andrade. Font wist Silva de Andrade in de tweede ronde via Guillotine Choke Submission te finishen en daarmee de Performance of the Night bonus in de wacht te slepen. Font werd vervolgens gematcht tegen de Braziliaan Pedro Munhoz. Munhoz bekend om zijn zeer sterke Guillotine Choke Submission wist ook ditmaal te winnen via deze methode. Munhoz stopte Font in de eerste ronde.
Font keerde vervolgens terug tijdens UFC 220 in Boston. Font versloeg de Braziliaan Thomas Almeida voor eigen publiek via TKO in de tweede ronde. Vervolgens kreeg Font tijdens UFC 226 in Juli 2018 de sterke Raphael Assuncao tegenover zich. Assuncao bleek een maatje te groot en domineerde het gevecht van begin tot einde. De Braziliaan won via Unanimous Decision.
UFC RECORD
Res.
Tegenstander
Methode
Ronde
Evenement
Datum
Notities
NB
Sergio Pettis
NB
– (-:–)
UFC on FOX 31: Milwaukee
15 Dec. 2018
Loss
Raphael Assuncao
Decision (Unanimous)
3 (5:00)
UFC 226
7 Jul. 2018
Win
Thomas Almeida
TKO (Headkick & Punches)
2 (2:24)
UFC 220
20 Jan. 2018
Loss
Pedro Munhoz
Submission (Guillotine Choke)
1 (4:03)
UFC FN 119: São Paulo
28 Okt. 2017
Win
Douglas Silva de Andrade
Submission (Guillotine Choke)
2 (4:36)
UFC 213
8 Jul. 2017
Win
Matt Schnell
KO (Knee & Punches)
1 (3:47)
TUF 24 Finale
3 Dec. 2016
Loss
John Lineker
Decision (Unanimous)
3 (5:00)
UFC 198
14 Mei. 2016
Win
Joey Gomez
TKO (Punches)
2 (4:13)
UFC FN 81: Boston
17 Jan. 2016
Win
George Roop
KO (Punches)
1 (2:19)
UFC 175
5 Jul. 2014
UFC Bantamweight Debut