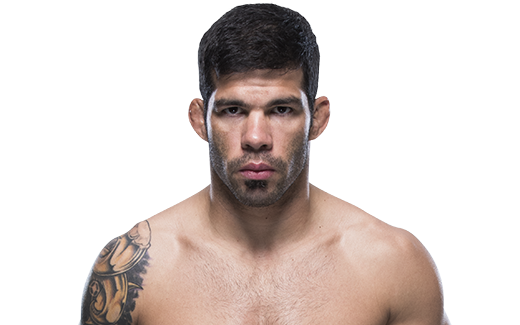 Naam: Raphael Assunção
Bijnaam: –
Record: 27 – 5 – 0 (UFC 11 – 2 – 0)
Geboortedatum: 19-07-1982
Geboorteplaats: Recife, Pernambuco, Brazilië
Nationaliteit: Braziliaans
Lengte: 1.65m (5ft 5in)
Gewicht: 61kg (135lb)
Divisie: Bantamweight
Vecht uit: Alpharetta, Georgia, USA
Gym: Ascension Mixed Martial Arts
Actief: 2004 – heden
Twitter: @RaphaAssuncao

Raphael O. Assunção behoort al jaren tot de beste vechters in de UFC Bantamweight divisie. De Braziliaan kwam na de overname van de WEC door de UFC de organisatie binnen. In 2011 maakte Assunção zijn debuut voor de UFC tegen Erik Koch. Assunção verloor via KO in de eerste ronde. Vervolgens wist Assunção een winstreak op te bouwen van maar liefst zeven gevechten. Onder andere Bryan Caraway, Pedro Munhoz en huidig UFC Bantamweight Kampioen T.J.Dillashaw werden verslagen. Assunção raakte begin 2015 geblesseerd, waardoor een titelgevecht uitbleef.
In Juli 2016 maakte Assunção zijn terugkeer in de Octagon. Een rematch tegen T.J.Dillashaw stond gepland. Dillashaw was beter en revancheerde zich voor zijn eerder verlies een paar jaar eerder in Brazilië. Daarna nam Assunção het op tegen Aljamain Sterling. In een spannend gevecht wist Assunção aan het langste eind te trekken via een Split Decision. Daarna nam Assunção het op tegen Marlon Moraes en wederom won hij via een Split Decision. Met twee split decision overwinningen tegen sterke competitie in 2017 nam Assunção het tot slot in hetzelfde jaar op tegen Matthew Lopez tijdens UFC Norfolk. Assunção won het gevecht via KO in de derde ronde en pakte daarmee de Performance of the Night bonus.
De Braziliaan werd vervolgens in Juli 2018 gematcht tegen Rob Font. Assuncao had weinig problemen met de man uit Boston en versloeg hem via een zeer eenzijdige Unanimous Decision.
UFC RECORD
Res.
Tegenstander
Methode
Ronde
Evenement
Datum
Notities
NB
Marlon Moraes
NB
– (-:–)
UFC FN 144/UFC on ESPN+ 2: Fortaleza
2 Feb. 2019
Win
Rob Font
Decision (Unanimous)
3 (5:00)
UFC 226
7 Jul. 2018
Win
Matthew Lopez
KO (Punch)
3 (1:50)
UFC FN 120: Norfolk
11 Nov. 2017
Catchweight Fight (138.5 lbs)
Win
Marlon Moraes
Decision (Split)
3 (5:00)
UFC 212
3 Jun. 2017
Win
Aljamain Sterling
Decision (Split)
3 (5:00)
UFC on FOX 23: Denver
28 Jan. 2017
Loss
TJ Dillashaw
Decision (Unanimous)
3 (5:00)
UFC 200
9 Jul. 2016
Win
Bryan Caraway
Decision (Unanimous)
3 (5:00)
UFC FN 54: Halifax
4 Okt. 2014
Win
Pedro Munhoz
Decision (Unanimous)
3 (5:00)
UFC 170
22 Feb. 2014
Win
TJ Dillashaw
Decision (Split)
3 (5:00)
UFC FN 29: Barueri
9 Okt. 2013
Win
Vaughan Lee
Submission (Armbar)
2 (1:51)
UFC on Fuel TV 10: Fortaleza
8 Jun. 2013
Win
Mike Easton
Decision (Unanimous)
3 (5:00)
UFC on FOX 5: Seattle
8 Dec. 2012
Win
Issei Tamura
TKO (Punches)
2 (0:25)
UFC on Fuel TV 4: San Jose
11 Jul. 2012
Win
Johnny Eduardo
Decision (Unanimous)
3 (5:00)
UFC 134
27 Aug. 2011
Loss
Erik Koch
KO (Punch)
1 (2:32)
UFC 128
19 Mar. 2011
UFC Bantamweight Debut