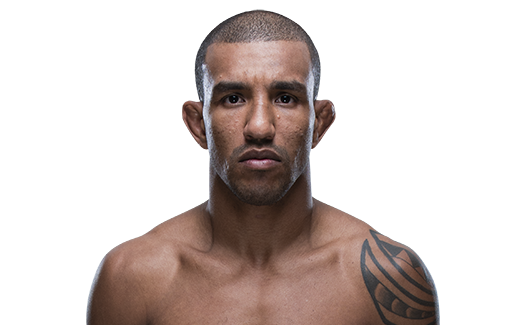 Naam: Raoni Barcelos
Bijnaam: –
Record: 13 – 1 – 0 (UFC 2 – 0 – 0)
Geboortedatum: 01-05-1985
Geboorteplaats: Rio de Janeiro, Brazilië
Nationaliteit: Braziliaans
Lengte: 1.70m (5ft 7in)
Gewicht: 61kg (135lb)
Divisie: Bantamweight
Vecht uit: Rio de Janeiro, Brazilië
Gym: Ruas Vale Tudo
Actief: 2012 – heden
Twitter: @BarcelosRaoni

Raoni Barcelos komt uit het team van de legendarische Braziliaanse MMA vechter Marco Ruas. Barcelos wist in Brazilië naam te maken met een 6-0 record en de Shooto Brasil titel alvorens hij in 2013 tekende bij de inmiddels gestopte RFA organisatie. Barcelos wist twee van zijn drie gevechten te winnen voor de RFA organisatie toen hij in 2015 voor de vacante Featherweight titel mocht vechten tegen Ricky Musgrave. Barcelos won via Unanimous Decision en greep de titel. Die titel zou Barcelos tweemaal verdedigen totdat de RFA ermee ophield en samenging met de Legacy FC organisatie als LFA. Barcelos zou tijdens LFA 4 het opnemen tegen Kevin Aguilar om de titels van de RFA en de Legacy FC organisatie te "unifiën" echter raakte Barcelos geblesseerd waardoor hij in actie kwam.
Barcelos zou zijn opwachting maken in Oktober 2017 tijdens UFC São Paulo als late replacement tegen Boston Salmon. Echter raakte ook Salmon geblesseerd waardoor Barcelos pas in Juli 2018 zijn UFC debuut zou maken tegen Kurt Holobaugh. In een zeer spectaculaire partij wist Barcelos in de derde ronde Holobaugh via KO te verslaan. Beide vechters kregen hiervoor de Fight of the Night bonus. Barcelos ging vervolgens een gewichtsklasse omlaag. In de Bantamweight divisie nam de Braziliaan het op tegen Chris Gutierrez tijdens de TUF 28 Finale. Via Rear Naked Choke Submission in de tweede ronde wist Barcelos ook zijn tweede gevecht in de UFC te winnen.
UFC RECORD
Res.
Tegenstander
Methode
Ronde
Evenement
Datum
Notities
Win
Chris Gutierrez
Submission (RNC)
2 (4:12)
TUF 28 Finale
30 Nov. 2018
UFC Bantamweight Debut
Win
Kurt Holobaugh
KO (Uppercut)
3 (1:29)
UFC FN 133: Boise
14 Jul. 2018
UFC Featherweight Debut