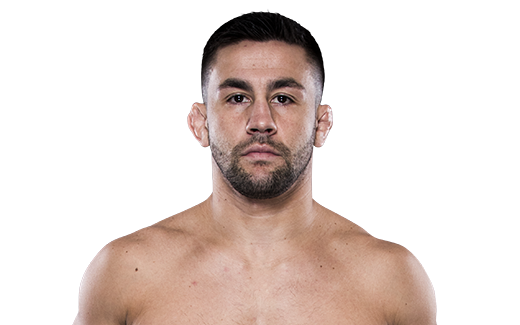 Naam: Pedro Munhoz
Bijnaam: The Young Punisher
Record: 17 – 3 – 0 – 1 (UFC 7 – 3 – 0 – 1)
Geboortedatum: 07-09-1986
Geboorteplaats: São Paulo, Brazilië
Nationaliteit: Braziliaans
Lengte: 1.68m (5ft 6in)
Gewicht: 61kg (135lb)
Divisie: Bantamweight
Vecht uit: Gardena, Californië, USA
Gym: American Top Team
Actief: 2009 – heden
Twitter: @PedroMunhozmma

Pedro Henrique Lopes Munhoz kwam in 2014 als RFA Kampioen de UFC binnen. De Braziliaan deed dat met een ongeslagen record van 10-0. De UFC liet hem meteen vechten tegen topcontender Raphael Assuncao. Dit kwam omdat Munhoz een late replacement was voor de geblesseerde Francisco Rivera. Munhoz hield het drie rondes vol, maar kon niet voorkomen dat Assuncao ervandoor ging met de Unanimous Decision win. Drie maanden later al vocht Munhoz opnieuw in de UFC. Ditmaal was Matt Hobar de tegenstander. Munhoz was duidelijk een maatje te groot voor Hobar en finishte de Amerikaan snel in de eerste ronde via TKO. Nadat in Oktober 2014 Jerrod Sanders binnen 40 seconden werd gefinisht via Guillotine Choke Submission leek de Top 15 in zicht voor Munhoz. Echter bleek uit een dopingtest dat de Braziliaan verhoogde testosterongehaltes in zijn bloed had. De Braziliaan ging in beroep, maar kreeg een schorsing van een jaar en zijn overwinning tegen Sanders werd omgezet in een No-Contest. Ruim een jaar later keerde Munhoz terug in Brazilië om het op te nemen tegen Jimmie Rivera. In een zeer gelijkwaardige en attractieve partij wist Rivera in Brazilië via Split Decision de overwinning te pakken.
Munhoz wist dat hij zijn partij hierna moest winnen om enigszins in de picture te blijven voor een Top 15 ranking. Munhoz deed dit tijdens International Fight Week 2016 tegen de Hawaiïaan Russell Doane. Via Guillotine Choke Submission in de eerste ronde pakte Munhoz de overwinning en ook de Performance of the Night bonus. Dit kunstukje herhaalde hij een paar maanden later tegen Justin Scoggins in Brazilië. Scoggins domineerde de eerste ronde, maar maakte een fout vroeg in de tweede ronde waardoor Munhoz de Guillotine Choke kon aanzetten en finishen. Munhoz pakte opnieuw de Performance of the Night bonus en vestigde zich in de Top 15 van de divisie. In Mei dit 2017 wist Munhoz in Stockholm ook de Pool Damian Stasiak te verslaan. Munhoz versloeg Stasiak via Unanimous Decision. Munhoz keerder vervolgens terug tijdens UFC São Paulo in Oktober 2017 tegen Rob Font. Munhoz versloeg Font in de eerste ronde via een Guillotine Choke Submission en kreeg hiervoor de Performance of the Night bonus.
Munhoz stond vervolgens in Februari 2018 gepland om het tijdens UFC Belem op te nemen tegen John Dodson. Echter wist Munhoz het streefgewicht niet te halen, waarna Dodson het gevecht niet accepteerde. Het gevecht werd vervolgens wederom ingepland tijdens UFC 222 in Maart 2018. In een zeer aan elkaar gewaagde confrontatie wist uiteindelijk Dodson via Split Decision het gevecht in zijn voordeel te beslissen. Munhoz wist zich voor dat verlies in Augustus 2018 te revancheren. Tijdens UFC 227 werd zéér overtuigend gewonnen van Brett Johns. Munhoz wist daar een heel goed vervolg aan te geven. Tijdens de TUF 28 Finale won Munhoz in de eerste ronde via TKO van Bryan Caraway.
UFC RECORD
Res.
Tegenstander
Methode
Ronde
Evenement
Datum
Notities
Win
Bryan Caraway
TKO (Bodykick & Punches)
1 (2:39)
TUF 28 Finale
30 Nov. 2018
Win
Brett Johns
Decision (Unanimous)
3 (5:00)
UFC 227
4 Aug. 2018
Loss
John Dodson
Decision (Split)
3 (5:00)
UFC 222
3 Mar. 2018
Win
Rob Font
Submission (Guillotine Choke)
1 (4:03)
UFC FN 119: São Paulo
28 Okt. 2017
Win
Damian Stasiak
Decision (Unanimous)
3 (5:00)
UFC FN 109: Stockholm
28 Mei. 2017
Win
Justin Scoggins
Submission (Guillotine Choke)
2 (1:55)
UFC FN 100: São Paulo
19 Nov. 2016
Win
Russell Doane
Submission (Guillotine Choke)
1 (2:08)
UFC FN 90: Las Vegas
7 Jul. 2016
Loss
Jimmie Rivera
Decision (Split)
3 (5:00)
UFC FN 77: São Paulo
7 Nov. 2015
NC
Jerrod Sanders
Submission (Guillotine Choke)
1 (0:39)
UFC FN 54: Halifax
4 Okt. 2014
Overturned naar No Contest na positieve dopingtest Munhoz
Win
Matt Hobar
TKO (Punches)
1 (2:47)
TUF Brazil 3 Finale
31 Mei. 2014
Loss
Raphael Assuncao
Decision (Unanimous)
3 (5:00)
UFC 170
22 Feb. 2014
UFC Bantamweight Debut