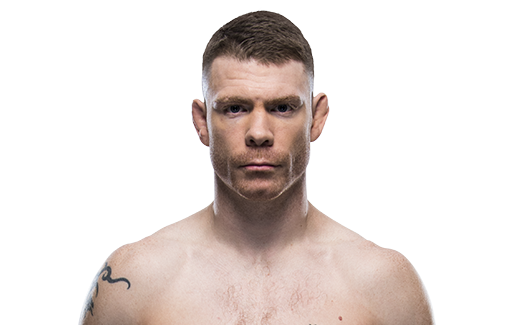 Naam: Paul Felder
Bijnaam: The Irish Dragon
Record: 15 – 3 – 0 (UFC 7 – 3 – 0)
Geboortedatum: 25-04-1984
Geboorteplaats: Philadelphia, Pennsylvania, USA
Nationaliteit: Amerikaans
Lengte: 1.80m (5ft 11in)
Gewicht: 70kg (155lb)
Divisie: Lightweight
Vecht uit: Philadelphia, Pennsylvania, USA
Gym: Roufusport
Actief: 2011 – heden
Twitter: @felderpaul

Paul Felder is eigenlijk sinds zijn UFC debuut al een van de publiekslievelingen. De voormalig Cage Fury FC Kampioen kwam in 2014 met een 8-0 record de organisatie binnen. Tijdens zijn debuut wist Felder de thuisfavoriet Jason Saggo via Split Decision te verslaan. Hierna volgde een spectaculaire Spinning Backfist KO tegen Danny Castillo, hetgene dat Felder de Performance of the Night bonus opleverde. Vervolgens ging het twee keer mis voor Felder. Zo verloor hij in een Fight of the Night performance tegen Edson Barboza, en werd er ook verloren via Split Decision van Ross Pearson. In 2016 herpakte Felder zich weer door Daron Cruickshank laat in de derde ronde via Rear Naked Choke te stoppen, en ook vervolgens Joshua Burkman via Unanimous Decision te verslaan.
In zijn gevecht in September 2016 ging het mis. Francisco Trinaldo wist een grote snee boven het oog van Felder te openen, waardoor de dokter zichzelf genoodzaakt zag het gevecht voortijdig te stoppen. Felder revancheerde zich begin 2017 in Canada. Daar wist hij Alessandro Ricci via KO in de eerste ronde te finishen. Dit leverde Felder de Performance of the Night bonus op. Felder maakte vervolgens zijn opwachting in Schotland in Juli 2017 tegen de Schot Stevie Ray. Felder wist Ray in de eerste ronde via Ground and Pound ellenbogen KO te slaan en de Performance of the Night bonus wederom in ontvangst te nemen. Vervolgens zou Felder tijdens UFC 218 vechten tegen Al Iaquinta. Echter raakte de New Yorker geblesseerd, en werd vervangen door Charles Oliveira. Na een heel moeilijke eerste ronde was het uiteindelijk toch Felder die via TKO in de tweede ronde de overwinning wist te pakken. Felder werd vervolgens wederom gematcht tegen Al Iaquinta. Echter ging het ditmaal wederom niet door omdat Iaquinta doorschoof naar het Main Event. Hierdoor zat Felder zonder tegenstander tijdens UFC 223 in April 2018.
UFC RECORD
Res.
Tegenstander
Methode
Ronde
Evenement
Datum
Notities
NB
James Vick
NB
– (-:–)
UFC FN 133: Boise
14 Jul. 2018
Win
Charles Oliveira
TKO (Elbows)
2 (4:06)
UFC 218
2 Dec. 2017
Win
Stevie Ray
KO (Elbows)
1 (3:57)
UFC FN 113: Glasgow
16 Jul. 2017
Win
Alessandro Ricci
TKO (Elbow & Punches)
1 (4:44)
UFC FN 105: Halifac
19 Feb. 2017
Loss
Francisco Trinaldo
TKO (Doctor Stoppage)
3 (2:25)
UFC FN 95: Brasília
24 Sep. 2016
Win
Joshua Burkman
Decision (Unanimous)
3 (5:00)
UFC FN 88: Las Vegas
29 Mei. 2016
Win
Daron Cruickshank
Submission (RNC)
3 (3:56)
UFC FN 81: Boston
17 Jan. 2016
Loss
Ross Pearson
Decision (Split)
3 (5:00)
UFC 191
5 Sep. 2015
Loss
Edson Barboza
Decision (Unanimous)
3 (5:00)
UFC on FOX 16: Chicago
25 Jul. 2015
Win
Danny Castillo
KO (Spinning Backfist)
2 (2:09)
UFC 182
3 Jan. 2015
Win
Jason Saggo
Decision (Split)
3 (5:00)
UFC FN 54: Halifax
4 Okt. 2014
UFC Lightweight Debut