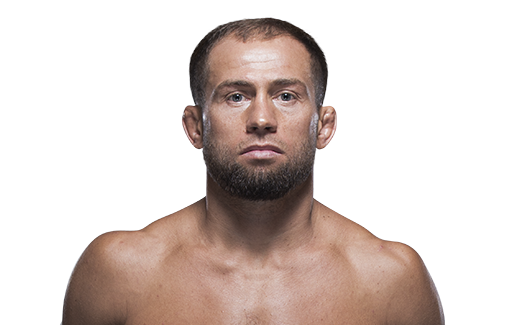 Naam: Mairbek Taisumov
Bijnaam: Beckan
Record: 27 – 5 – 0 (UFC 6 – 1 – 0)
Geboortedatum: 08-08-1988
Geboorteplaats: Grozny, Chechen-Ingush ASSR, Sovjet-Unie
Nationaliteit: Russisch
Lengte: 1.75m (5ft 9in)
Gewicht: 70kg (155lb)
Divisie: Lightweight
Vecht uit: Vienna, Austria
Gym: Berkut Fight Club
Actief: 2007 – heden
Twitter: @Taisumov155

Mairbek Vakhaevich Taisumov kwam begin 2014 de UFC binnen. In Singapore debuteerde de Tsjetsjeense vechter tegen de Zuid-Koreaan Tae Hyun Bang. Taisumov won het gevecht via Unanimous Decision. Twee maanden later stond Taisumov tegenover de Braziliaan Michel Prazeres. Prazeres bracht via een dominante Unanimous Decision Taisumov zijn eerste en voorlopig enige verliespartij binnen de UFC toe. Uiteindelijk sloot Taisumov 2014 wel goed af met een TKO overwinning in de eerste ronde tegen de Pool Marcin Bandel in Stockholm. Drie maanden later in Januari 2015 ging de UFC opnieuw naar Stockholm. Ditmaal nam Taisumov het op tegen Anthony Christodoulou. Christodoulou bleek een paar maatjes te klein voor Taisumov die hem uiteindelijk in het begin van de tweede ronde finishte via een kiezelharde KO.
In Berlijn (inmiddels Juni 2015) stond Taisumov tegen de ongeslagen Braziliaanse BJJ specialist Alan Patrick. Patrick wilde uiteraard het gevecht naar de mat halen, maar Taisumov wist keer op keer dit goed te ontwijken. In de tweede ronde weet Taisumov de Braziliaan met een Head Kick knockdown te krijgen, en maakt hij het vervolgens af met ground and pound. Dit leverde Taisumov de Performance of the Night bonus op. Ongeveer een jaar later tegen Damir Hadzovic kreeg Taisumov opnieuw de Performance of the Night bonus na een TKO finish in de eerste ronde. Taisumov is een veel belovende vechter in de UFC, maar heeft continu problemen met zijn visum rond te krijgen.
Dit is mede de reden waardoor Taisumov tot op de dag van vandaag nog nooit voor de UFC in de VS heeft gevochten, en al meerdere keren partijen heeft moeten cancelen. Zo ook in Stockholm in Mei 2017 tegen Joaquim Silva. Echter was ditmaal een blessure de oorzaak. Taisumov keerde vervolgens wel terug tijdens UFC Rotterdam in September 2017 tegen de ongeslagen Braziliaan Felipe Silva. Taisumov wist met een stoot de Braziliaan vroeg in de eerste ronde KO te slaan en de Performance of the Night bonus te claimen.
UFC RECORD
Res.
Tegenstander
Methode
Ronde
Evenement
Datum
Notities
NB
Evan Dunham
NB
– (-:–)
UFC 223
7 Apr. 2018
Win
Felipe Silva
KO (Punch)
1 (1:24)
UFC FN 115: Rotterdam
2 Sep. 2017
Win
Damir Hadžović
KO (Punch)
1 (3:44)
UFC FN 86: Zagreb
10 Apr. 2016
Win
Alan Patrick
TKO (Headkick & Punches)
2 (1:30)
UFC FN 69: Berlin
20 Jun. 2015
Win
Anthony Christodoulou
KO (Punches)
2 (0:38)
UFC on FOX 14: Stockholm
24 Jan. 2015
Win
Marcin Bandel
TKO (Punches)
1 (1:01)
UFC FN 53: Stockholm
4 Okt. 2014
Loss
Michel Prazeres
Decision (Unanimous)
3 (5:00)
UFC FN 38: Natal
24 Mar. 2014
Win
Tae Hyun Bang
Decision (Unanimous)
3 (5:00)
UFC FN 34: Marina Bay
4 Jan. 2014
UFC Lightweight Debut