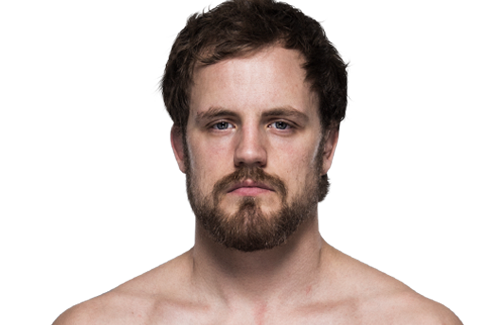 Naam: Gunnar Nelson
Bijnaam: Gunni
Record: 17 – 3 – 1 (UFC 8 – 3 – 0)
Geboortedatum: 28-07-1988
Geboorteplaats: Akureyri, IJsland
Nationaliteit: IJslands
Lengte: 1.80m (5ft 11in)
Gewicht: 77kg (170lb)
Divisie: Welterweight
Vecht uit: Reykjavik, IJsland
Gym: Mjölnir MMA & SBG Ireland
Actief: 2007 – heden
Twitter: @GunniNelson

Gunnar Lúðvík Nelson kwam in 2012 als eerste (en voorlopig enige) IJslander de UFC binnen. De op dat moment ongeslagen vechter nam het op tegen TUF 9 Runner-Up DaMarques Johnson. Via een Rear Naked Choke Submission vroeg in de eerste ronde wist Nelson in Engeland zijn debuut in de UFC succesvol af te sluiten. Vijf maanden later vocht Nelson opnieuw in Engeland tegen de Braziliaan Jorge Santiago. Nelson won ditmaal via Unanimous Decision. Begin 2014 werd ditmaal via Guillotine Choke Submission de Rus Omari Akhmedov gefinisht in de eerste ronde. Dit leverde Nelson de Performance of the Night bonus op. Diezelfde bonus pakte hij ook in zijn gevecht erna. Ditmaal werd in Dublin Zak Cummings verslagen in de tweede ronde via Rear Naked Choke Submission. In Oktober 2014 kreeg Nelson zijn eerste Main Event van de UFC in Stockholm tegen Rick Story. Nelson was favoriet, maar kon zijn favorietenrol niet waarmaken en verloor via Split Decision.
Vervolgens maakte Nelson zijn debuut in de Verenigde Staten voor de UFC tegen Brandon Thatch. Nelson wist Thatch vroeg in de eerste ronde verrassend knockdown te slaan, en finishte via Rear Naked Choke Submission vervolgens. Eind 2015 ging het voor de tweede keer in zijn UFC run mis voor Nelson. BJJ Specialist Demian Maia overklaste Nelson en versloeg de IJslander via Unanimous Decision. In Mei 2016 wist Nelson zichzelf te revancheren door in Rotterdam te winnen van de hoger gerankte Albert Tumenov via een Neck Crank Submission. Dit leverde Nelson de Performance of the Night bonus op. Nelson werd vervolgens ingeroosterd tegen Dong Hyun Kim op het Main Event van UFC Belfast. Echter raakte Nelson geblesseerd waardoor het gevecht werd gecanceld. Nadat Nelson geblesseerd af moest haken voor zijn gevecht tegen Dong Hyun Kim voor UFC in Belfast nam hij het in Londen op tegen Alan Jouban. Nelson domineerde de partij en wist het gevecht af te maken met een Guillotine Choke Submission in de tweede ronde nadat hij Jouban al zwaar had aangeslagen vlak daarvoor. In Juli 2017 mocht Nelson het tijdens het Main Event van UFC Glasgow opnemen tegen de Argentijn Santiago Ponzinibbio. De Argentijn verraste veel mensen door de IJslander via KO in de eerste ronde te stoppen.
Nelson zou vervolgens tijdens UFC Liverpool in Mei 2018 terugkeren in de Octagon tegen Neil Magny. Echter moest Nelson in verband met een blessure onder het mes en moest hij verstek laten gaan. Hierdoor keerde de IJslander pas terug in December 2018. In Toronto was Alex Oliveira de tegenstander. Na een moeilijke eerste ronde wist Nelson in de tweede ronde met een harde ellenboog het voorhoofd van Oliveira open te halen. Nelson pakte vervolgens via de Rear Naked Choke Submission de overwinning.
UFC RECORD
Res.
Tegenstander
Methode
Ronde
Evenement
Datum
Notities
Win
Alex Oliveira
Submission (RNC)
2 (4:17)
UFC 231
8 Dec. 2018
Loss
Santiago Ponzinibbio
KO (Punches)
1 (1:22)
UFC FN 113: Glasgow
16 Jul. 2017
Win
Alan Jouban
Submission (Guillotine Choke)
2 (0:46)
UFC FN 107: London
18 Mar. 2017
Win
Albert Tumenov
Submission (Neck Crank)
2 (3:15)
UFC FN 87: Rotterdam
8 Mei 2016
Loss
Demian Maia
Decision (Unanimous)
3 (5:00)
UFC 194
12 Dec. 2015
Win
Brandon Thatch
Submission (RNC)
1 (2:54)
UFC 189
11 Jul. 2015
Loss
Rick Story
Decision (Split)
5 (5:00)
UFC FN 53: Stockholm
4 Okt. 2014
Win
Zak Cummings
Submission (RNC)
2 (4:48)
UFC FN 46: Dublin
19 Jul. 2014
Win
Omari Akhmedov
Submission (Guillotine Choke)
1 (4:36)
UFC FN 37: London
8 Mar. 2014
Win
Jorge Santiago
Decision (Unanimous)
3 (5:00)
UFC on Fuel TV 7: London
16 Feb. 2013
Win
DaMarques Johnson
Submission (RNC)
1 (3:34)
UFC on Fuel TV 5: Nottingham
29 Sep. 2012
UFC Welterweight Debut