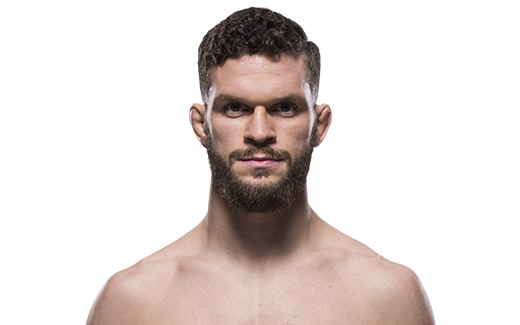 Naam: Dustin Ortiz
Bijnaam: –
Record: 19 – 7 – 0 (UFC 8 – 5 – 0)
Geboortedatum: 25-12-1988
Geboorteplaats: Franklin, Tennessee, USA
Nationaliteit: Amerikaans
Lengte: 1.65m (5ft 5in)
Gewicht: 57kg (125lb)
Divisie: Flyweight
Vecht uit: Franklin, Tennessee, USA
Gym: Combat Sports Academy
Actief: 2010 – heden
Twitter: @DustinOrtizMMA

Dustin Ortiz kwam in 2013 de UFC binnen. De CSA vechter weet zeer goede met zeer matige prestaties af te wisselen. Nadat Ortiz zijn debuut via TKO won van Jose Maria Tomé, verloor hij via Split Decision van John Moraga. Vervolgens won Ortiz twee Split Decisions van Justin Scoggins en Ray Borg waarna hij het mocht opnemen tegen topcontender Joseph Benavidez. Benavidez was via Unanimous Decision echter te sterk. In 2015 wist Ortiz zijn enige gevecht via TKO te winnen van Willie Gates. Echter werd in 2016 verloren via Unanimous Decision van de Brazilianen Jussier Formiga en Wilson Reis. Eind 2016 viel Ortiz in voor de geblesseerde Moraga tegen Zach Makovsky.
Ortiz pakte zijn derde Split Decision overwinning binnen de UFC. In April 2017 vocht Ortiz in Nashville tegen het grote Mexicaanse talent Brandon Moreno. Ortiz deed het goed, maar werd in de tweede ronde verrast door een headkick. Ortiz viel neer en werd vervolgens door Moreno gefinisht via Rear Naked Choke Submission. Vier maanden later keerde Ortiz echter alweer terug in de Octagon. Hij nam het op tijdens UFC Mexico City tegen Team Alpha Male's Hector Sandoval. Ortiz wist Sandoval binnen 15 seconden KO te slaan en op deze manier ook de Performance of the Night bonus te winnen. Ortiz wist vervolgens tijdens UFC 220 in Boston dat gevecht een goed vervolg te geven. Via een enigszins controversiële Unanimous Decision overwinning werd de Braziliaan Alexandre Pantoja verslagen. Vervolgens keerde Ortiz terug tijdens UFC Calgary in Juli 2018 tegen Matheus Nicolau. Ortiz imponeerde via KO in de eerste ronde.
UFC RECORD
Res.
Tegenstander
Methode
Ronde
Evenement
Datum
Notities
Win
Matheus Nicolau
KO (Headkick & Punches)
1 (3:49)
UFC on FOX 30: Calgary
28 Jul. 2018
Win
Alexandre Pantoja
Decision (Unanimous)
3 (5:00)
UFC 220
20 Jan. 2018
Win
Hector Sandoval
KO (Punches)
1 (0:15)
UFC FN 114: Mexico City
5 Aug. 2017
Loss
Brandon Moreno
Tech.Submission (RNC)
2 (4:06)
UFC FN 108: Nashvilla
22 Apr. 2017
Win
Zach Makovsky
Decision (Split)
3 (5:00)
UFC 206
10 Dec. 2016
Loss
Jussier Formiga
Decision (Unanimous)
3 (5:00)
UFC FN 95: Brasília
24 Sep. 2016
Loss
Wilson Reis
Decision (Unanimous)
3 (5:00)
UFC on FOX 18: Newark
30 Jan. 2016
Win
Willie Gates
TKO (Elbow & Punches)
3 (2:58)
UFC FN 73: Nashville
8 Aug. 2015
Loss
Joseph Benavidez
Decision (Unanimous)
3 (5:00)
UFC FN 57: Austin
22 Nov. 2014
Win
Justin Scoggins
Decision (Split)
3 (5:00)
TUF 19 Finale
6 Jul. 2014
Win
Ray Borg
Decision (Split)
3 (5:00)
UFC on FOX 11: Orlando
19 Apr. 2014
Loss
John Moraga
Decision (Split)
3 (5:00)
UFC FN 35: Duluth
15 Jan. 2014
Win
José Maria Tomé
TKO (Punches)
3 (3:19)
UFC FN 32: Goiânia
9 Nov. 2013
UFC Flyweight Debut