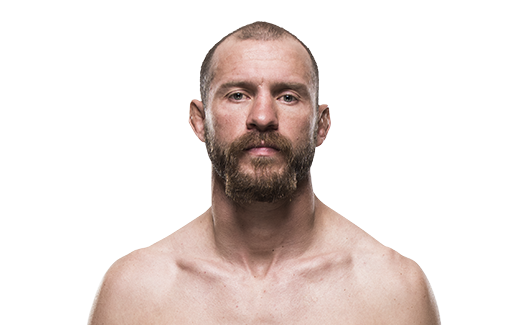 Naam: Donald Cerrone
Bijnaam: Cowboy
Record: 36 – 11 – 0 – 1 (UFC 23 – 8 – 0 – 0)
Geboortedatum: 29-03-1983
Geboorteplaats: Columbus, Ohio, USA
Nationaliteit: Amerikaans
Lengte: 1.85m (6ft 1in)
Gewicht: 70kg (155lb)
Divisie: Lightweight
Vecht uit: Albuquerque, New Mexico, USA
Gym: BMF Ranch
Actief: 2002 – heden
Twitter: @Cowboycerrone

Donald Anthony Cerrone is een van de meest geliefde vechters in de UFC. Zijn titelgevecht op Lightweight kreeg hij in December 2015 tegen Rafael Dos Anjos. Dos Anjos was eerder al te sterk voor Cerrone, helaas was het voor Cerrone ook dit keer weer het geval. Cerrone heeft in 2016 viermaal gevochten en niet onverdienstelijk. Op Welterweight wist Cerrone zowel Alex Oliveira, Patrick Côté als Rick Story voortijdig te stoppen. Alle gevechten leverden hem een bonus op van $50.000. Na een gecanceld gevecht met Robbie Lawler, en ook vlak voor aanvang tegen Kelvin Gastelum moest Cerrone het in December 2016 opnemen tegen Matt Brown.
Na een zeer moeilijke start wist Cerrone uiteindelijk Brown met een Highkick in de derde ronde KO te trappen. Daarmee sloot Cowboy een zeer succesvol 2016 af. Echter begon 2017 in mineur voor Cowboy. Voor eigen publiek werd een gevoelige TKO nederlaag geleden tegen Jorge Masvidal. Cowboy mocht zich vervolgens eind Juli 2017 proberen te revancheren tegen Robbie Lawler. In een zeer gelijkwaardig gevecht was het uiteindelijk Lawler die de partij via Unanimous Decision naar zich toe trok. Cowboy moest in Polen gaan proberen zijn losing streak van twee gevechten te doorbreken tegen de ongeslagen Engelsman Darren Till. Till was echter niet van plan om hieraan mee te werken en finishte Cowboy via TKO in de eerste ronde. Hierdoor had Cowboy driemaal achter elkaar verloren en kon hij een overwinning érg goed gebruiken tijdens het Main Event van UFC Austin in Februari 2018 tegen Yancy Medeiros. Cerrone vocht sterk en won het gevecht via TKO laat in de eerste ronde.
Vervolgens nam Cerrone een partij aan tegen Leon Edwards. De partij diende als Main Event voor UFC Singapore in Juni 2018. Edwards won de eerste drie rondes en dat was genoeg voor de Unanimous Decision overwinning. Cerrone kwam vervolgens terug in Denver tijdens het 25 jarig jubileum evenement van de UFC in November 2018 tegen Mike Perry. Cerrone won de partij via Armbar Submission in de eerste ronde. Vervolgens keerde Cerrone terug in de Lightweight divisie. Tijdens UFC Brooklyn nam hij het op tegen Alexander Hernandez. Cerrone zette een zeer sterke partij neer en won via TKO in de tweede ronde. Dit leverde Cerrone zowel de Fight of the Night als de Perfomance of the Night bonus op. En dat Cerrone herboren lijkt liet hij nog maar een zien in Mei 2019. Tijdens UFC Ottawa werd Al Iaquinta via een dominante Unanimous Decision verslagen. Beide vechters kregen hiervoor de Fight of the Night bonus.
UFC RECORD
Res.
Tegenstander
Methode
Ronde
Evenement
Datum
Notities
NB
Tony Ferguson
NB
– (-:–)
UFC 238
8 Jun. 2019
Win
Al Iaquinta
Decision (Unanimous)
5 (5:00)
UFC FN 151: Ottawa
4 Mei. 2019
Win
Alexander Hernandez
TKO (Headkick & Punches)
2 (3:43)
UFC FN 143: Brooklyn
19 Jan. 2019
Comeback op Lightweight
Win
Mike Perry
Submission (Armbar)
1 (4:46)
UFC FN 139: Denver
10 Nov. 2018
Loss
Leon Edwards
Decision (Unanimous)
3 (5:00)
UFC FN 132: Singapore
23 Jun. 2018
Win
Yancy Medeiros
TKO (Punches)
1 (4:58)
UFC FN 126: Austin
18 Feb. 2018
Loss
Darren Till
TKO (Punches)
1 (4:20)
UFC FN 118: Gdańsk
21 Okt. 2017
Loss
Robbie Lawler
Decision (Unanimous)
3 (5:00)
UFC 214
29 Jul. 2017
Loss
Jorge Masvidal
TKO (Punches)
2 (1:00)
UFC on FOX 23: Denver
28 Jan. 2017
Win
Matt Brown
KO (Headkick)
3 (0:44)
UFC 206
10 Dec. 2016
Win
Rick Story
TKO (Headkick & Punches)
2 (2:02)
UFC 202
20 Aug. 2016
Win
Patrick Côté
TKO (Punches)
3 (2:35)
UFC FN 89: Ottawa
28 Jun. 2016
Win
Alex Oliveira
Submission (Triangle Choke)
1 (2:33)
UFC FN 83: Pittsburgh
21 Feb. 2016
UFC Welterweight Debut
Loss
Rafael Dos Anjos
TKO (Punches)
1 (1:06)
UFC on FOX 17: Orlando
19 Dec. 2015
UFC Lightweight Titlefight
Win
John Makdessi
TKO (Headkick)
2 (4:44)
UFC 187
23 Mei. 2015
Win
Benson Henderson
Decision (Unanimous)
3 (5:00)
UFC FN 59: Boston
18 Jan. 2015
Win
Myles Jury
Decision (Unanimous)
3 (5:00)
UFC 182
3 Jan. 2015
Win
Eddie Alvarez
Decision (Unanimous)
3 (5:00)
UFC 178
27 Sep. 2014
Win
Jim Miller
KO (Headkick & Punches)
2 (2:31)
UFC FN 45: Atlantic City
16 Jul. 2014
Win
Edson Barboza
Submission (RNC)
1 (3:15)
UFC on FOX 11: Orlando
19 Apr. 2014
Win
Adriano Martins
KO (Headkick)
1 (4:40)
UFC on FOX 10: Chicago
25 Jan. 2014
Win
Evan Dunham
Submission (Triangle Choke)
2 (3:49)
UFC 167
16 Nov. 2013
Loss
Rafael Dos Anjos
Decision (Unanimous)
3 (5:00)
UFC FN 27: Indianapolis
28 Aug. 2013
Win
KJ Noons
Decision (Unanimous)
3 (5:00)
UFC 160
25 Mei. 2013
Loss
Anthony Pettis
TKO (Bodykick & Punches)
1 (2:35)
UFC on FOX 6: Chicago
26 Jan. 2013
Win
Melvin Guillard
KO (Headkick & Punch)
1 (1:16)
UFC 150
11 Aug. 2012
Win
Jeremy Stephens
Decision (Unanimous)
3 (5:00)
UFC on Fuel TV 3: Fairfax
15 Mei. 2012
Loss
Nate Diaz
Decision (Unanimous)
3 (5:00)
UFC 141
30 Dec. 2011
Win
Dennis Siver
Submission (RNC)
1 (2:22)
UFC 137
29 Okt. 2011
Win
Charles Oliveira
TKO (Punches)
1 (3:01)
UFC Versus 5: Milwaukee
14 Aug. 2011
Win
Vagner Rocha
Decision (Unanimous)
3 (5:00)
UFC 131
11 Jun. 2011
Win
Paul Kelly
Submission (RNC)
2 (3:48)
UFC 126
5 Feb, 2011
UFC Lightweight Debut