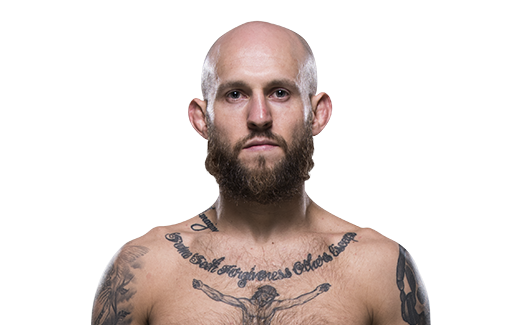 Naam: Brian Kelleher
Bijnaam: Boom
Record: 19 – 8 – 0 (UFC 3 – 1 – 0)
Geboortedatum: 19-08-1986
Geboorteplaats: Oceanside, New York, USA
Nationaliteit: Amerikaans
Lengte: 1.68m (5ft 6in)
Gewicht: 61kg (135lb)
Divisie: Bantamweight
Vecht uit: Selden, New York, USA
Gym: Team Bombsquad
Actief: 2011 – heden
Twitter: @brianboom135

Brian Kelleher is een man die al jaren probeerde de UFC binnen te komen. In Juni 2017 maakte Kelleher zijn debuut voor de UFC tijdens UFC 212 in Brazilië. Kelleher vocht tegen Iuri Alcantara. Kelleher had in het begin van de ronde moeite met Alcantara, maar nadat de Braziliaan voor een matige takedown ging pakte Kelleher de Guillotine Choke Submission. Alcantara tikte snel af waardoor Kelleher meteen zijn eerste UFC overwinning en Performance of the Night bonus kon bijschrijven. Kelleher mocht vervolgens ruim een maand later in zijn geliefde New York vechten tegen de Ecuadoriaan Marlon Vera. Vera wist vroeg in de eerste ronde Kelleher via een Armbar Submission tot aftikken te dwingen.
Kelleher keerde echter in Oktober 2017 al weer terug in de Octagon. In Gdansk was publieksfavoriet Damian Stasiak zijn tegenstander. Kelleher besliste het attractieve gevecht in de derde ronde via TKO en won hiermee ook de Fight of the Night bonus. Kelleher maakte voordat hij de UFC binnen kwam vooral furore in Eastcoast MMA scene. Zo vocht Kelleher voor organisaties als CES MMA, Ring of Combat en Cage Fury Fighting Championships. Kelleher vocht ook tweemaal voor Bellator. Beide wedstrijden gingen verloren waaronder een Unanimous Decision tegen huidig UFC Top 5 vechter Jimmie Rivera.
In 2015 wist hij Andre Soukhamthath te verslaan. Soukhamthath zou een jaar later de titel pakken en naar de UFC gaan. Kelleher pakte in hetzelfde jaar de titel bij de Ring of Combat organisatie door Julio Arce te verslaan. Tijdens zijn eerste titelverdediging versloeg Kelleher, Arce opnieuw. Ook Arce is recent door de UFC gecontracteerd. Kelleher maakte vervolgens de overstap naar de ACB organisatie. Hij stond tweemaal ingepland, maar vocht nooit voor de Russische organisatie. Kelleher kreeg tijdens zijn vierde gevecht in de Octagon voormalig UFC Bantamweight Kampioen Renan Barão tegenover zich. Kelleher was sterker en won het gevecht via Unanimous Decision.
UFC RECORD
Res.
Tegenstander
Methode
Ronde
Evenement
Datum
Notities
NB
John Lineker
NB
– (-:–)
UFC 224
12 Mei. 2018
Win
Renan Barao
Decision (Unanimous)
3 (5:00)
UFC on FOX 28: Orlando
24 Feb. 2018
Win
Damian Stasiak
TKO (Punches)
3 (3:39)
UFC FN 118: Gdansk
21 Okt. 2017
Loss
Marlon Vera
Submission (Armbar)
1 (2:18)
UFC on FOX 25: Long Island
22 Jul. 2017
Win
Iuri Alcantara
Submission (Guillotine Choke)
1 (1:48)
UFC 212
3 Jun. 2017
UFC Bantamweight Debut