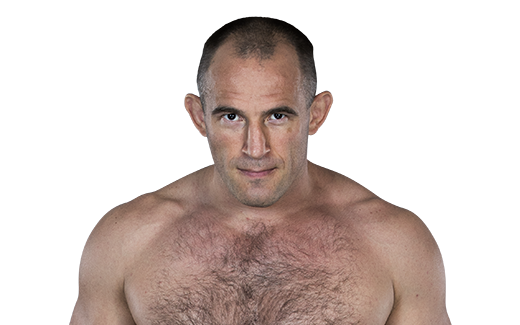 Naam: Alexey Oleynik
Bijnaam: The Boa Constrictor, Mr.Ezekiel Choke
Record: 52 – 11 – 1 (UFC 4 – 2 – 0)
Geboortedatum: 25-06-1977
Geboorteplaats: Kharkov, Ukrainian SSR, Sovjet Unie
Nationaliteit: Russisch
Lengte: 1.85m (6ft 1in)
Gewicht: 120kg (265lb)
Divisie: Heavyweight
Vecht uit: Moskou, Rusland
Gym: American Top Team
Actief: 1997 – heden
Twitter: @oleynikufc

Alexey Alexeievich Oleynik is een Oekraïense Rus die in 2014 de UFC binnen kwam. Oleynik wist maar liefst 44(!!!!) van zijn 52 overwinningen te finishen via een Submission. Submissions die in de UFC niet tot nauwelijks voorkomen, zoals Ezekiel Chokes, Scarf-Hold Headlocks & Bulldog Chokes. In zo'n Scarf-Hold Headlock kwam in 2013 MMA legende Mirko CroCop vast te zitten. Vervolgens tekende Oleynik dus bij de UFC. Tijdens zijn debuut vocht Oleynik tegen Anthony Hamilton. Oleynik finishte de Amerikaan vroeg in de eerste ronde via een Scarf- Hold Headlock Submission. In hetzelfde jaar vocht Oleynik tegen de sterke worstelaar Jared Rosholt. Oleynik besliste het gevecht vroeg in de eerste ronde via een KO stoot. Dit leverde hem de Performance of the Night bonus op.
Hierna bleef het mede door blessureleed ruim anderhalf jaar stil rond Oleynik. In de zomer van 2016 vocht Oleynik pas opnieuw. Ditmaal tegen de Pool Daniel Omielanczuk. Omielanczuk verloor van zowel Hamilton als Rosholt, mannen die door Oleynik verslagen werden. Maar dat "MMA-Math" niet werkt bleek maar weer tijdens dit gevecht. Omielanczuk verloor weliswaar de eerste ronde, maar was in de tweede en derde ronde de bovenliggende partij. Hierdoor won de Pool via Majority Decision en bracht hij Oleynik zijn eerste UFC nederlaag toe. Tijdens UFC Fight Night 103 in Phoenix, Arizona in Januari 2017 verving Oleynik de geblesseerde Damian Grabowski tegen Viktor Pesta. Oleynik zorgde voor een primeur in de UFC. Hij wist in de eerste ronde Pesta via een Ezekiel Choke Submission te finishen. De allereerste Ezekiel Choke Submission in de UFC, en de tiende in de carrière van Oleynik.
Oleynik werd vervolgens gematcht tijdens International Fight Week 2017 tegen Travis Browne. Nadat beide mannen zwaar aangeslagen de eerste ronde uitkwamen, nam Oleynik in de tweede ronde het heft in handen. Browne werd via een modified Rear Naked Choke Submission gefinisht. Oleynik kon die twee overwinningen echter geen goed vervolg geven. Tijdens UFC 217 in November 2017 werd via TKO in de tweede ronde verloren van Curtis Blaydes.
UFC RECORD
Res.
Tegenstander
Methode
Ronde
Evenement
Datum
Notities
NB
Junior Albini
NB
– (-:–)
UFC 224
12 Mei. 2018
Loss
Curtis Blaydes
TKO (Doctor Stoppage)
2 (1:56)
UFC 217
4 Nov. 2017
Win
Travis Browne
Submission (Modified RNC)
2 (3:44)
UFC 213
8 Jul. 2017
Win
Viktor Pesta
Submission (Ezekiel Choke)
1 (2:57)
UFC FN 103: Phoenix
15 Jan. 2017
Loss
Daniel Omielanczuk
Decision (Majority)
3 (5:00)
UFC FN 91: Sioux Falls
13 Jul. 2016
Win
Jared Rosholt
KO (Punches)
1 (3:21)
UFC FN 57: Austin
22 Nov. 2014
Win
Anthony Hamilton
Submission (Scarf-Hold Headlock)
1 (2:18)
UFC FN 44: San Antonio
28 Jun. 2014
UFC Heavyweight Debut