Eerder vandaag maakte MMA journalist James Lynch bekend dat Louis Smolka een nieuwe verbintenis had getekend bij de UFC. Smolka werd eind vorig jaar met vier achtereenvolgende verliespartijen uit de UFC gezet. MMAJunkie weet te melden dat Smolka al volgende week zaterdag tijdens UFC Beijing zijn terugkeer zal maken. In de Bantamweight divisie is de Tibetaan Sumudaerji zijn tegenstander. Beide vechters treffen elkaar in de Octagon van de Cadillac Arena tijdens UFC Fight Night 141.
Louis Smolka (MMA 14-5/UFC 5-5) debuteerde in de UFC in 2014. Hij won zijn partij tegen Alptekin Ozkilic via Unanimous Decision. Na een kleine setback (Split Decision verlies tegen Chris Cariaso) datzelfde jaar kwam Smolka ijzersterk terug. Zo wist hij Richie Vaculik, Neil Seery, Paddy Holohan en Ben Nguyen achter elkaar te verslaan waardoor hij een winstreak had van vier gevechten. Wat nog meer imponeerde was dat hij zowel Vaculik, Holohan en Nguyen alledrie voor hun eigen thuispubliek wist te finishen. Smolka zou vervolgens vechten tegen Pettis, maar een blessure van Pettis gooide roet in het eten. Brandon Moreno die via TUF 24 de UFC binnenkwam nam het gevecht aan op short notice. Moreno verbaasde vriend en vijand door de hooggerankte Smolka via Guillotine Choke Submission in de eerste ronde te finishen. Smolka nam het vervolgens op tegen de sterke Ray Borg. Smolka werd drie rondes lang "outworked" op de grond en verloor via Unanimous Decision. Voor Smolka het tweede verlies op rij in korte tijd. Smolka die werd gezien als een directe bedreiging voor de Top 5 moest tegen Tim Elliott winnen om zijn Top 10 ranking te behouden. Dit ging echter opnieuw mis. Elliott en Smolka maakte er dan weliswaar een zeer spectaculair gevecht van dat door de UFC werd beloond met de Fight of the Night bonus, maar helaas voor Smolka was Elliott de dominante partij waardoor Smolka voor de derde keer op rij verloor. Smolka moest vervolgens winnen van Matheus Nicolau om zijn Top 15 ranking te houden. Dit mislukte, Nicolau won via een dominante Unanimous Decision waardoor Smolka zijn ranking kwijtraakte en door de UFC van zijn contract werd ontheven. Echter wist Smolka bij andere organisaties zijn drie daarop volgende gevechten te winnen. Dit heeft de UFC doen besluiten de Hawaiiaan een nieuw contract te geven. Echter ditmaal wel in de Bantamweight divisie.
Sumudaerji (MMA 10-2/UFC 0-0) is een Tibetaanse MMA vechter die sinds 2016 in het Pro-MMA circuit te vinden is. Sumudaerji vocht op een partij na al zijn gevechten bij de Chinese WLF WARS organisatie. Daar vocht hij ook eenmaal voor de titel. Echter ging deze partij verloren. De Tibetaan heeft een winstreak van drie gevechten en is een KO machine. Zo wist hij al zijn partijen te finishen en bezit hij over een 100% finishratio. Sumudaerji is de allereerste Tibetaan in de UFC.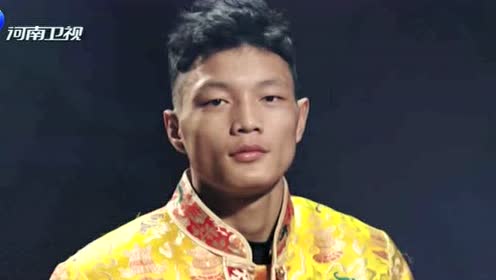 Blijf MMA DNA in de gaten houden voor het laatste MMA nieuws uit binnen-en buitenland.